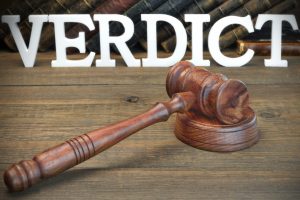 More than 18,000 lawsuits have been filed against the drug manufacturers of Xarelto over internal bleeding injuries. Two weeks ago the first bellwether case in the Xarelto multidistrict litigation was tried to a jury in Louisiana. On May 3, 2017, that jury rendered a verdict in favor of Bayer Healthcare Pharmaceuticals, Janssen Pharmaceuticals, and parent company Johnson & Johnson. After a seven day trial, the jury found in favor of defendants on one narrow issue: that the plaintiff did not prove his claim that the drug makers failed to give adequate instructions to the physician on the safe use of Xarelto; specifically, the plaintiff argued that drug makers failed to give instructions to doctors about the need to perform a blood-clotting test on Xarelto patients before prescribing the drug.
Although a setback for the plaintiffs, this narrow decision makes me confident there is "plenty of game left" in the overall Xarelto litigation. I do not believe the Boudreaux case adequately represents so many of the remaining claims against Bayer, Janssen, and J&J.
The First Xarelto Bellwether Case
In his lawsuit Joseph Boudreaux alleged that he began taking Xarelto in 2014 to manage symptoms of atrial fibrillation (aFib). A few weeks after taking the medication he was hospitalized for severe gastrointestional bleeding, which ultimately required blood transfusions. Boudreaux stated in his lawsuit that Janssen and Bayer misrepresented the drug's safety to patients, the medical community, and the FDA. By the time of trial, Boudreaux's claims were down to one: that defendants failed to give sufficient instruction to doctors to perform a blood-clotting test on patients before prescribing Xarelto. The defendants countered that the FDA and many other countries did not require such a screening test. The jury found that the defendants did not fail to supply Boudreaux's doctors with sufficient instruction for prescribing Xarelto.
Representatives for Xarelto drug makers were quick to claim that this one jury verdict establishes that Xarelto is safe and effective for patients. One spokesman stated that Bayer will continue to "vigorously defend" itself against the remaining lawsuits.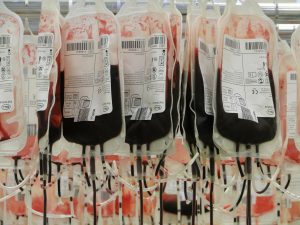 Xarelto (rivaroxaban) was first approved by the FDA for sale in July 2011. It was developed to prevent serious conditions that sometimes arise after surgeries (such as artificial hip and knee surgeries). As an anticoagulant, it was supposed to prevent pulmonary embolism (PE), deep vein thrombosis (DVT), strokes, and other serious conditions. Xarelto was also intended to help those patients with atrial fibrillation, a group of people more vulnerable to PE, DVT, and stroke after surgery. Plus, it was easier to take than warfarin. In studies, however, Xarelto appeared to cause a higher rate of internal bleeding. And while other anticoagulant drugs may also cause internal bleeding, there is no available "antidote" for stopping internal bleeding in patients taking Xarelto. For people taking Xarelto it can take 24 hours for a dose to get out of the body. That means if internal bleeding starts, the patient may simply have it wait it out and hope it stops on its own.
So What's Next?
The Xarelto multidistrict litigation is far from over. The remaining plaintiffs are not throwing in the towel. This is one case, one claim, one set of facts, one jury, one verdict. The Boudreaux case is the first bellwether case tried to a jury, and three more bellwether cases are in the pipeline and heading to trial, the next one this month. It is far too early to tell how these cases will develop. If the second bellwether case ends up with a large verdict in favor of the injured plaintiff, this discussion will change rapidly. This is why we try bellwether cases, not bellwether case. Recall in the first Depuy Pinnacle hip trial the jury returned a verdict for the defense. After that result, the plaintiffs in subsequent bellwether cases ran off a string of huge wins against Depuy, with the most recent case ending in a one billion dollar verdict for the plaintiffs. So it is far too soon to have an opinion about the future of the Xarelto litigation.
The reality is, Xarelto does cause internal bleeding in patients, and there is no antidote to stopping the bleeding as there is with warfarin. For future bellwether cases it will be important to see how different juries respond to plaintiffs' failure-to-warn claims, and to see how juries react to the sufficiency of the label warnings for Xarelto. The makers of Xarelto will continue to push the blame-shifting defense of the learned intermediary doctrine, which holds that a drug manufacturer cannot be liable if it adequately warns the plaintiff's doctor about the drug's risks.
The three remaining bellwether trials will be important. Stay tuned here.
The Xarelto MDL is in the U.S. District Court for the Eastern District of Louisiana (New Orleans) with Judge Eldon E. Fallon presiding.