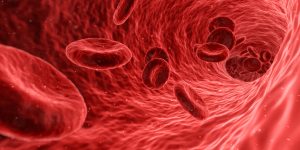 Next week the first bellwether trial begins in the Xarelto multidistrict litigation. Bellwether trials are important events in the life-cycle of MDLs. Both sides select several representative cases and submit those cases to the MDL judge, who then makes the final selection for a list of bellwether cases to try. From there, these cases are tried one after another. Along the way, the plaintiffs and defendants get a real sense of what juries think of the common issues raised in the MDL. This can lead to global settlements and ultimately to the resolution of hundreds or thousands of cases.
So as I said, the first Xarelto bellwether trial starts on Monday (April 24, 2017), unless the parties settle the case between now and then, which sometimes happens. If not, in a few weeks we will all get to see what the first jury thinks of the first Xarelto case.
I have written about Xarelto several times on this site, but to recap briefly, Xarelto (rivoroxaban) was supposed to be a game-changer as a blood thinning drug medication when it was first approved for sale in 2011. Blood thinning medications are important drugs to treat certain conditions in patients, as they can prevent pulmonary embolism, deep vein thrombosis, and even strokes. These serious conditions often arise after surgery, when blood clots are more likely to occur. Xarelto was later approved to treat people with atrial fibrillation (irregular heartbeat).