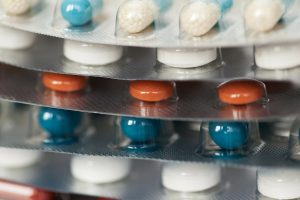 Pharmaceutical drugs and medical devices are big business. In 2014, Americans spent $3 trillion on healthcare. Medical device and pharmaceutical drug companies are scrambling to meet the demand for healthcare products and services which is great for business, but not always for the patient.
Despite large amounts of time and money spent on drug and medical device research and development, those drugs and devices don't always work as intended. This often results in lawsuits. With so many patients taking a given drug or medical device, there are often thousands of lawsuits pending all around the country. In order to handle the cases as efficiently as possible, they are often consolidated into a multi-district litigation, or MDL.
Three notable MDLs that are ongoing and set to make waves in 2017 concern Pinnacle hip implants by DePuy Pinnacle Orthopaedics, the Xarelto blood thinner produced by Janssen Pharmaceutica and Bayer and pelvic mesh implants manufactured by a variety of companies.
DePuy Orthopaedics Pinnacle Hip Implant MDL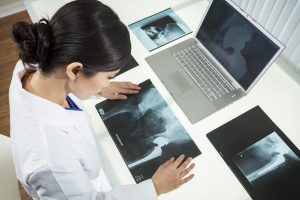 DePuy Orthopaedics (DePuy), a subsidiary of Johnson and Johnson, manufactured a hip implant under the Pinnacle brand name. For about a decade, thousands of patients received this metal-on-metal hip implant. However, many patients reported serious problems, including metallosis, loss of bone mass, swelling and significant pain.
DePuy stopped selling the Pinnacle hip implants in 2013, but never issued a recall. However, thousands of patients have sued DePuy. These lawsuits are currently in MDL with several bellwether cases completed in 2016.
The first bellwether case was finished in 2014; the plaintiffs lost. But in 2016, things changed, with two bellwether cases resulting in large verdicts in favor of plaintiffs.
The first one came to a close in March and totaled almost $500 million. This verdict was eventually lowered to about $150 million due to Texas' laws capping punitive damages. However, industry observers and legal experts wondered if this was an outlier verdict. Turns out, it wasn't.
In December, a jury awarded more than $1 billion to the plaintiffs. Plaintiffs have now won big in two of the first three bellwether cases against DePuy.
The fourth bellwether case is scheduled to begin in September of 2017. There is already pressure on DePuy to settle the remaining MDL cases, so it'll be curious to see what the parties do before the fourth bellwether trial.
Pelvic Mesh MDLs
Pelvic mesh, also referred to as transvaginal mesh, is a mesh made of plastic or animal tissue that is inserted into a woman's abdomen to treat pelvic organ prolapse (POP) and stress urinary incontinence (SUI). POP and SUI can be caused by a variety of reasons, such as childbirth, hysterectomy and/or menopause.
POP occurs when pelvic organs, such as the uterus or bladder, shift out of place. Often, the pelvic organs will fall into the vagina. SUI is a type of incontinence that occurs when a sudden physical movement puts pressure on the bladder and urethra.
For years, utilizing pelvic mesh to treat POP and SUI was very popular. Hundreds of thousands of women had this medical device implanted into their bodies, with many of them suffering from complications, such as infection, painful sexual intercourse, organ perforation, urinary troubles, bleeding and degradation of vaginal tissue.
Many of these women have sued, with multiple MDLs creating some of the largest and most complex MDLs in United States history. The litigation has progressed slowly because of the multitude of surgical techniques, patient complications, types of pelvic mesh products and companies that manufacture pelvic mesh devices.
Through 2016, a handful of cases have gone to trial, with several resulting in multi-million dollar verdicts for the plaintiffs. A few dozen other cases have been settled, but these completed cases represent a drop in the bucket. To put things in perspective, only a few hundred or so cases have been completed or settled, but there are over 60,000 active lawsuits across seven MDLs. Ethicon Inc. is the defendant in about half of these cases.
The federal judge overseeing the pelvic mesh MDLs is pushing hard to have the parties group as many plaintiffs in each trial as is realistically possible. One case involving 31 plaintiffs against Ethicon is set to start in March of 2017.
Another case resulting in a $27 million dollar verdict for four plaintiffs is currently on appeal. One of the issues that may be addressed is whether the appeals courts will approve the combining of multiple plaintiffs into one trial.
Janssen Pharmaceutica and Bayer's Xarelto MDL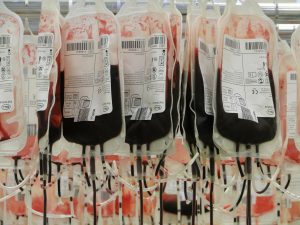 Xarelto is a blood thinner that was intended to reduce the risk of stroke and blood clots in certain patients, such as those at risk for deep vein thrombosis (DVT). From a commercial standpoint, Xarelto has been very successful, with about $2 billion in sales in 2013 alone.
However, many patients taking Xarelto have suffered from uncontrollable internal bleeding in various parts of their bodies, such as their digestive system and brains. About 14,000 lawsuits have been consolidated into one federal MDL, but many other states have their own Xarelto lawsuits pending.
Currently, four bellwether cases have been established in the federal MDL. They involved various types of internal bleeding complications and apply laws from several jurisdictions, such as Texas, Louisiana and Mississippi.
The first bellwether case is scheduled to begin in March of 2017, with two more bellwether cases set to begin a few months later. Once these cases are completed, the parties will have a much better understanding of the legal viability of each case and perhaps a large settlement will result.
The Takeaway
The upcoming 2017 year should provide plenty of insight into the litigation potential of these MDL lawsuits. Hopefully justice will be served and the courts will find ways to quickly and fairly process thousands of these cases. More developments are sure to arise in 2017 and of course, I will provide updates as they happen.