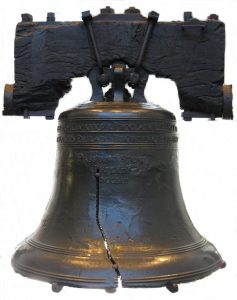 The first Xarelto trial is underway in the Philadelphia Court of Common Pleas. The cases in Philadelphia state court are separate from the federal court Xarelto multidistrict litigation situated in Louisiana. I have written about Xarelto often on this website, and you can read more about the medication and the lawsuits that followed here. The cases in the Court of Common Pleas are very similar to the MDL cases, and most of the cases involved allegations of uncontrollable internal bleeding. The Philadelphia state court mass tort program has been taking Xarelto cases since 2014, and currently there are more than 1,500 cases filed there. More cases are being filed each week, in Pennsylvania and in the Louisiana MDL.
The first of these "Philadelphia cases" went to trial this week. For the plaintiffs in both state and federal court, a win would be most welcome, as plaintiffs in the first three MDL bellwether cases lost.
First Philadelphia Xarelto Trial Begins
The Philadelphia case was brought by Lynn Hartman, an Indiana woman who alleged she suffered serious internal bleeding after taking Xarelto for more than a year to treat atrial fibrillation ("afib"). According to her complaint, she was eventually hospitalized for bleeding. After discontinuing the medication she had no further internal bleeding.
Plaintiff Hartman brings several claims against Bayer, Janssen, and Johnson & Johnson. One key allegation is that defendants failed to warn patients about the risks of internal bleeding and the lack of treatment in cases of uncontrolled bleeding. The main defense argument is that the drug makers asked the FDA whether it should change its warning label, and the FDA stated that it was not necessary.
Did Defendants Manipulate Xarelto Clinical Trial?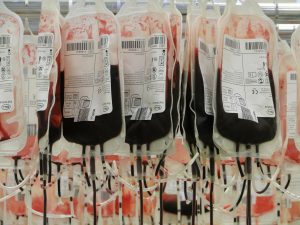 One potentially explosive allegation made by Plaintiff Hartman's legal team is that Bayer and J&J manipulated a clinical trial to make Xarelto appear safer than warfarin, which is a competitor's drug. According to the plaintiff's team, the companies allegedly packed the clinical trial with patients more likely to suffer bad outcomes while using warfarin. As a result, Xarelto looked better and safer coming out of the clinical trial. One attorney for Ms. Hartman stated that the drug companies "intentionally rigged a clinical trial."
Keep in mind at this point these are just allegations. The plaintiff's team must prove this claim to a jury.
Allegations of Attempts to Influence Testimony
On November 7, 2017, the attorneys for Plaintiff Lynn Hartman asked the state court judge if they could depose a sales representative from Janssen Pharmaceuticals. The Plaintiff's team alleges that the Janssen sales rep may have tried to influence a doctor's testimony in the case. Specifically, Ms. Hartman's team alleges that Dr. James Aldridge met with the Janssen sales rep one month before Dr. Aldridge gave his deposition. Dr. Aldridge testified in his deposition, and after the alleged meeting, that he did not believe Ms. Hartman's internal bleeding was caused by taking Xarelto.
This is a very unusual request in the middle of trial. A deposition is the giving of testimony under oath. Typically it occurs in a lawyer's office during the pretrial "discovery" period, where one lawyer will ask questions of the witness. The answers the witness gives have the force of testimony and can be used at trial. It is rare for a trial judge to permit a deposition to be taken this late in the game and during trial.
In response, Janssen provided an affidavit from the sales representative. An affidavit is a document providing testimony under oath, and has the force of deposition testimony, except for one critical difference: opposing counsel cannot ask questions of a document. In the affidavit the sales rep "swore" she had no personal contact with the doctor prior to the doctor's deposition.
The judge has not yet ruled on whether to allow the emergency deposition.
The case is scheduled to last six weeks. I will continue to provide updates on the trial, so check back here.
Three Xarelto MDL Bellwether Trials in 2017  
Outside the Xarelto cases in Philadelphia state court, over 20,000 cases have been filed in the Louisiana MDL. Three "bellwether trials" have been held this year.
In the first bellwether trial, Joseph Boudreaux alleged that he began taking Xarelto in 2014 to manage symptoms of atrial fibrillation (aFib). A few weeks after taking the medication he was hospitalized for severe gastrointestional bleeding, which ultimately required blood transfusions. At trial Boudreaux's legal team focused on defendants' failure to give adequate instruction on the importance of performing a blood-clotting test on patients before prescribing the medication. The jury disagreed.
The second bellwether trial, widower Joseph Orr alleged that his wife Sharyn Orr died as a result of taking Xarelto, and that defendants failed to warn medical providers about the risks of taking the drug. The issue came down to whether the warning labels for Xarelto were adequate to inform a doctor about the risks to the patients of taking Xarelto. The jury concluded that the warning labels on the Xarelto packaging were not inadequate.
In the third bellwether trial, Plaintiff Dora Mingo was prescribed Xarelto to treat her DVT, but soon after taking the drug suffered gastrointestinal bleeding and blood loss anemia and had to be hospitalized. One of the key allegations in this third trial was that a Prothrombin Time (PT) test could have prevented many of these internal bleeding injuries. Defendants did not adequately represent the importance of this PT test to the public. On August 18, 2017, the jury found that Ms. Mingo had not established her failure to warn claim, so Ms. Mingo lost her case.
Xarelto (rivaroxaban) was developed to prevent serious conditions that sometimes arise after surgeries. An anticoagulant, it was supposed to prevent pulmonary embolism (PE), deep vein thrombosis (DVT), strokes, and other serious conditions. Xarelto was also intended to help those patients with atrial fibrillation, a group of people more vulnerable to PE, DVT, and stroke after surgery. In studies, however, the medication caused higher rates of internal bleeding, and there is no available "antidote" for stopping internal bleeding in patients taking Xarelto.
Give me a call if you have taken Xarelto and believe you or a loved one was injured by the medication.
This article was produced from several news sources and information from previous posts.