Medical device and prescription drug jury verdicts come rapid fire, with a few cases being tried at any given moment across the country. Below is a recap on three recent jury verdicts involving Ethicon pelvic mesh, the blood-thinning drug Xarelto, and the testosterone drug Androgel.
Pelvic Mesh (September 7, 2017)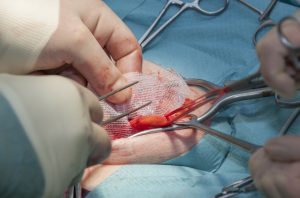 Last week a Philadelphia jury awarded a seriously injured woman $57.1 million in damages caused by defective Ethicon TVT pelvic mesh. This was the largest verdict for a pelvic mesh lawsuit against Ethicon, Inc. and Johnson & Johnson (the parent company of Ethicon). The award included $7.1 million in compensatory damages, which encompasses pain and suffering damages, as well as a huge $50 million award for punitive damages.
The plaintiff was Ella Ebaugh. She alleged that two mesh devices seriously injured her urethra and left her incontinent. Ms. Ebaugh brought several claims against the manufacturer, including negligent and defective design of the pelvic mesh product. Ms. Ebaugh was implanted with Ethicon's TVT-Secur mesh, which is now off the market, and the standard TVT mesh, which Ethicon still sells.
The TVT-Secur mesh was implanted in the plaintiff in 2007. Three years later, after reporting pain and urges to urinate, her doctor discovered that the mesh had eroded into Ms. Ebaugh's urethra. Surgeons had to perform several surgeries to remove the devices, leaving her with scar tissue and incontinence.
This was the largest jury verdict against Ethicon for failure of its pelvic mesh. The punitive damages award was particularly noteworthy. The company said it would appeal the verdict.
Xarelto (August 18, 2017)
On August 18, 2017 a jury reached a verdict in favor of defendants in the third Xarelto bellwether trial. This was the third verdict in favor of defendants in the Xarelto multidistrict litigation.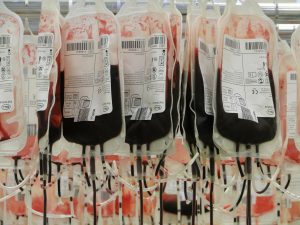 The plaintiff was Dora Mingo. She had hip replacement surgery in 2015, and following surgery developed deep vein thrombosis (DVT). She was prescribed Xarelto to treat her DVT, but soon after taking the drug suffered gastrointestinal bleeding and blood loss anemia and had to be hospitalized. Ms. Mingo alleged in her complaint that Bayer, Janssen, and Johnson & Johnson (defendants) knew of this problem with Xarelto but failed to adequately warn patients and doctors. This failure to warn, she alleged, was the proximate cause of her injuries.
One of the allegations of this trial was that a simple lab test to evaluate the patient's risk of bleeding while taking Xarelto would have prevented many of these uncontrolled bleeding events, including Ms. Mingo's. The test is called a Prothrombin Time (PT) test. Defendants, Ms. Mingo alleged, did not adequately represent the importance of this PT test to the medical community administering Xarelto.
The jury found that Ms. Mingo had not established her failure to warn claim. Dora Mingo lost her case.
Androgel Testosterone (July 24, 2017)
In 2007 Jesse Mitchell began taking Androgel to allegedly treat low testosterone levels. Five years later, at the age of 49, Jesse Mitchell suffered a massive heart attack. Mitchell and his wife sued manufacturer AbbVie in 2014, claiming the company sold Androgel without adequately warning men about the increased risk for heart attacks. During the trial an expert for the Mitchells testified that there was a connection between Mitchell's 2012 heart attack and his extended use of Androgel. AbbVie's defense was that the FDA did not see a serious problem with Androgel and did not require further testing, so the drug maker should not be to blame. The defense also argued that Mitchell's team did not establish legal causation connecting the plaintiff's use of Androgel and his heart attack. AbbVie noted that Mitchell was obese, suffered from high blood pressure and bad cholesterol levels, and was a smoker.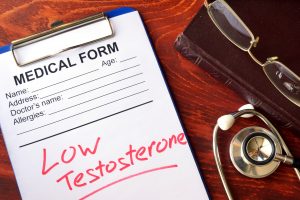 The jury rejected the argument that plaintiffs had proven the connection between Jesse Mitchell's use of testosterone and his heart attack. Thus, the drug maker "won" on the claims of negligence. After the verdict an AbbVie spokesperson stated that the "jury found that Androgel did not cause any damage." This is not what the jury found. Rather, the verdict can be read only as indicating that the plaintiffs did not meet their burden of proof of establishing causation between the use of Androgel and Mitchell's heart attack. In any event, many observers of the trial believe that Mitchell's otherwise poor health played a large part in preventing the jury from finding the connection between use of testosterone and the heart attack.
Nevertheless, the jury did find that AbbVie was liable to plaintiffs for fraudulent misrepresentation and awarded the plaintiffs punitive damages in the amount of $150,000,000.00. Plainly, the jury did not appreciate AbbVie's aggressive marketing of Androgel for off-label uses.
The problem with this outcome is that the jury did not award any amount for compensatory damages. In many states there must be some compensatory damage award to permit an additional award of punitive damages. Even a damages award of $1.00 can shield a large punitive damages award from post-trial attack. So we will need to wait and see if the Mitchells' impressive punitive damages award is upheld in post-trial motions or on appeal.