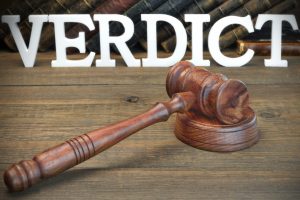 Today, a jury in Philadelphia awarded approximately 28 million dollars to a woman who suffered serious gastrointestional bleeding after taking the blood-thinning drug Xarelto. It was a huge win for the plaintiff, Lynn Hartman. Ms. Hartman took Xarelto for over a year to treat atrial fibrillation. She suffered internal bleeding and was eventually hospitalized. She needed four blood transfusions. According to court documents, the internal bleeding eventually stopped, and Ms. Hartman was taken off the medication. After she stopped taking Xarelto and switched to another blood-thinner, she had no further internal bleeding.
Ms. Hartman sued Bayer Healthcare Pharmaceuticals, Janssen Pharmceuticals, and parent company Johnson & Johnson. Her primary claim was that the defendants failed to provide adequate warning of the bleeding risks associated with taking Xarelto.
One important witness for the plaintiff at trial was David Kessler, the former Commissioner of the Food and Drug Administration. Kessler testified that he believed the warning label on Xarelto was inadequate and lacked important information regarding the specific risks of internal bleeding.
Further, the plaintiff's lawyers argued that Xarelto was more dangerous than were other blood-thinning drugs such as Pradaxa and Eliquis.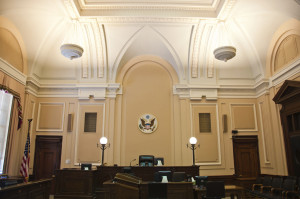 The jury found in favor of the Plaintiff Ms. Hartman. Specifically, the jury determined that the defendants failed to provide adequate warnings on its label about the bleeding risks associated with taking the drug. One key piece of evidence at the trial involved a study which found that 8.1 percent of United States patients taking Xarelto had bleeding events, while worldwide that percentage was just 3.6. This vital information was not included in the warning label.
The jury awarded $1.8 million in compensatory damages, and $26 million in punitive damages.
As always with jury verdicts this massive, the defendants say they will appeal.
The Hartman case is the first state court case to go to trial. There are approximately 1,500 other Xarelto cases pending in the Philadelphia Court of Common Pleas. There is also a separate federal court multidistrict litigation in Louisiana for Xarelto cases, with over 20,000 lawsuits filed.
It remains to be seen if this large jury verdict against Bayer, Janssen, and J&J will motivate the defendants to "come to the table" and negotiate a settlement of the thousands of remaining claims. More trials in state and federal court are scheduled in the coming months, which will certainly shed more light on these claims. I will keep you posted, and if you or someone you know has suffered internal bleeding or other injuries after taking Xarelto, give me a call to discuss further.