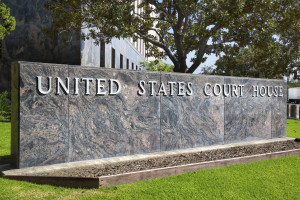 After more than three years of litigation, and with no settlement agreement in sight, Judge Eldon Fallon has issued a court ruling to move hundreds of cases along in the next several months. Just to recap, the federal court in Louisiana was chosen as the multi-district litigation (MDL) site for plaintiffs filing lawsuits for injuries suffered after taking the blood-thinning drug Xarelto. In 2017 Janssen, Bayer and Johnson & Johnson, manufacturers and sellers of Xarelto, won three "bellwether trials" in this MDL, which you can read about here. Nevertheless, studies and evidence show Xarelto can cause uncontrollable bleeding in patients, and there is no available antidote once the bleeding starts. But with the defense winning three cases last year, the drug companies have (so far) not been willing to agree to a global settlement of the remaining 21,000+ cases. In an effort to wind down the litigation and encourage settlement, Judge Fallon has chosen to move things along:
Case Management Order No. 6
On February 27, 2018, Judge Fallon issued Case Management Order No. 6 (CMO No. 6) in the Xarelto MDL. This Order sets out the procedure for the selection of 1,200 Xarelto cases over the next six months. These cases will enter rigorous individual discovery and will be prepared for trials in the plaintiffs' home districts. Among other things, the plaintiffs chosen in these 1,200 cases will be responsible for completion of an extensive "Plaintiff Fact Sheet," which is essentially a comprehensive questionnaire on all salient facts about the Plaintiff, the Plaintiff's use of Xarelto, the injuries suffered, and other relevant information. The defendants will also have to submit a "Defendant Fact Sheet."
After completion of the PFS and DFS, the parties will be allowed four depositions: (1) the Plaintiff, (2) the physician prescribing Xarelto, (3) the Plaintiff's treating physician, and (4) one Defendant witness. CMO No. 6 also sets out the order of depositions, the deadlines for taking these depositions, and other key requirements.
Wave 1 and Wave 2 Cases
Wave 1 cases are being selected now. Judge Fallon ordered that there should be "reasonable variety and balance regarding the types of cases selected by the parties." CMO No. 6. The plaintiffs and defendants each submitted 200 cases, and by April 30 the Court will randomly select 200 additional cases for the 600 total cases comprising Wave 1. These cases will begin discovery immediately, which will continue into the summer.
Wave 2 cases will be selected in the same way beginning in August 2018. When Wave 2 cases are fully identified and chosen, a total of 1,200 cases will be selected for active discovery and trial preparation. This is a lot of cases, and district courts across the country will feel the burden of the transfer of these cases for trial.
So What Does All This Mean?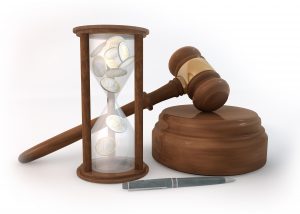 The judge in the Xarelto MDL is ready to see real progress toward resolution of these cases. As it stands, over 21,000 lawsuits are pending in his court, and since the two sides have not made progress on a global settlement agreement, Judge Fallon wants to see hundreds of cases move forward to trial. This should press the plaintiffs and defendants to work on a final agreement. In the meantime, for the hundreds of cases that are selected in Wave 1 and later Wave 2, the attorneys will need to prepare the cases for trial. But keep in mind that these 1,200 cases make up less than 6% of the total number of cases pending in the Xarelto MDL. There is no way all 21,000+ can be tried individually. Eventually a global settlement resolution will have to be reached. The hope is that, with the massive amount of work involved in moving hundreds of these cases through discovery and closer to trial in 2018, both sides will be motivated to resolve the individual cases and eventually agree to a global settlement agreement. But we will see.
Xarelto Can Cause Uncontrollable Bleeding
The blood thinning drug Xarelto has alarming side effects, the most dangerous of which is uncontrollable internal bleeding. While other anti-coagulants can also cause internal bleeding, it appears there is no available "antidote" for stopping internal bleeding in patients taking Xarelto. With warfarin, for example, vitamin K has been shown to stop bleeding. But there is no vitamin K "parallel" for people taking Xarelto. Thus, if internal bleeding starts, the patient taking Xarelto may simply have it wait it out and hope it stops on its own.
The Institute for Safe Medication Practices (ISMP) reported in 2016 that Xarelto "accounted for 10,674 reports of fatal, disabling, and serious injury in the U.S., more than any other of the 1,395 identifiable drugs we regularly monitor in this category. [ . . .] The rivaroxaban total also included 1,121 reported patient deaths. [ . . . ] The primary hazards of oral anticoagulants are twofold: with too much inhibition of the body's ability to form blood clots the result is hemorrhage. Not enough anticoagulation foils the drug's intended purpose of preventing thrombotic strokes and pulmonary and venous embolism. The adverse event reports mirror these risks, with 8,643 (80.9%) indicating a hemorrhage, and 1,611 (10.9%) an embolic-thrombotic or clot-related event."
Check the Institute for Safe Medication Practices for more useful information on Xarelto and other prescription drugs. You can also check out ISMP's full report on Xarelto and other medications from ISMP's Quarter Watch: Monitoring FDA Watch Reports (June 29, 2016) here. This excerpt is copyrighted by ISMP, and ISMP is solely responsible for its content. Reprinted by permission.