A new study published in December 2016 has shed more light on the potential dangers of taking direct oral anticoagulant (DOAC) drugs, and in particular, the drug Xarelto (rivaroxaban).
First a Little Background on Xarelto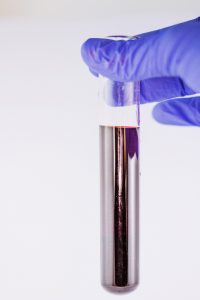 Xarelto was first approved by the FDA for sale in July 2011. It was supposed to represent a major advancement in blood thinning (anticoagulant) medication. Xarelto was developed to prevent serious conditions that sometimes arise after surgeries (such as artificial hip and knee surgeries). As an anticoagulant, it was intended to prevent pulmonary embolism (PE) and deep vein thrombosis (DVT) and strokes. Xarelto was also intended to help those patients with atrial fibrillation, a group of people more vulnerable to PE, DVT, and stroke after surgery. Eventually, the FDA expanded approval of Xarelto to treat all patients with PE, DVT and atrial fibrillation.
In studies, however, Xarelto appeared to cause a higher rate of internal bleeding. And while other anticoagulant drugs may also cause internal bleeding, it appears there is no available "antidote" for stopping internal bleeding in patients taking Xarelto. With warfarin, vitamin K has been shown to stop bleeding. But there is no vitamin K "parallel" for people taking Xarelto. For Xarelto, it can take 24 hours for a dose to get out of the body. That means that if internal bleeding starts, the patient may simply have it wait it out and hope it stops on its own.
Now a new study indicates that Xarelto causes more internal bleeding than other leading anticoagulant drugs.
The Study
In the journal Gastroenterology, a team of physicians and researchers from the Mayo Clinic studied thousands of patients who took Xarelto (rivaroxaban), Pradaxa (dabigatran), and Eliquis (apixaban). The goal was to figure out which of these three anticoagulant drugs had "the most favorable GI safety profile," which is medical-research-speak for "which one of these drugs is least likely to hurt patients."
This is how the study worked: The researchers studied health insurance administrative claims information on thousands of patients between October 1, 2010 and February 28, 2015. These patients had atrial fibrillation, or Afib, which is a heart arrhythmia, a quivering or irregular heartbeat. Afib can lead to serious health problems such as stroke, blood clots, heart failure and other health complications. The researchers looked at the incidents of gastrointestinal bleeding among the thousands of patients who took Xarelto or Pradaxa or Eliquis.
The Results
Patients who took Xarelto had a higher incidence of gastrointestinal (GI) bleeding patients who took Pradaxa or Eliquis. The statistics show that patients taking Xarelto may have a 20% greater risk of internal bleeding than with those taking Pradaxa or Eliquis. The rates of GI bleeding increased in patients over seventy-five (75) years old. Turns out, Eliquis "had the most favorable GI safety profile among all age-groups." Xarelto, unfortunately, had the "least favorable" safety profile among the three prescription anticoagulant drugs.
So What Does This Study Mean for You?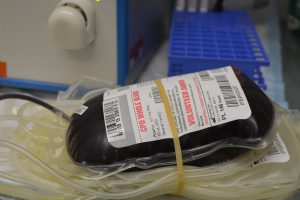 It means that the latest study points to higher rates of GI bleeding in patients who take Xarelto over other anticoagulant drugs. This new information, coupled with the fact that there is no effective antidote to stop internal bleeding caused by Xarelto (as there is with warfarin), should cause you to question the safety of continuing to take Xarelto. If you are now taking Xareto, it would be a good idea to talk to your doctor about whether you should stop taking the drug, switch to another drug, or try a third option. (I'm no doctor, so I have no way of knowing the right course of treatment for you or anyone.) Although taking Xarelto may be convenient as compared to warfarin, ultimately it may not be worth the risk.
Many people have been hurt by Xarelto. Thousands of lawsuits have already been filed against Xarelto manufacturer Janssen Pharmaceuticals. These cases are consolidated in multidistrict litigation in Louisiana, and they are taking cases from all states. The MDL court for Xarelto cases recently selected the first "bellwether trials," which are scheduled for March 13, 2017, April 24, 2017, and May 30, 2017. After these bellwether trials reach verdicts, the plaintiffs and defendants are likely to use the trial results to get a sense of case values.
I will keep you posted on the results of the March 2017 Xarelto trial.
You can read more about Xarelto on my site by clicking here.