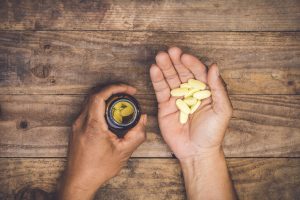 In April 2016 the Judicial Panel on Multidistrict Litigation created a multi-district litigation (MDL) court for lawsuits against Pfizer, the maker of Viagra. That MDL is No. 2691. Plaintiffs in those cases allege that taking Viagra increased the risk of developing melanoma, a potentially deadly skin cancer. MDLs are created when many lawsuits are filed alleging very similar facts against the same defendants for similar injuries. One consolidated court permits a more efficient pre-trial process, where discovery can be organized, consolidated, and "shared" among all parties. Now men who allege they developed melanoma from taking Cialis have asked to join the Viagra MDL.
The Motion
On September 28, 2016, several plaintiffs who have filed suit against Eli Lilly and Co., the maker of Cialis (another erectile dysfunction drug), asked the judge presiding over the Viagra MDL to permit all plaintiffs suing Eli Lilly to transfer their cases to MDL 2691. The plaintiffs alleging injury from Cialis argue that the science behind the Cialis cases is essentially the same as the science behind the cases involving Viagra. According to the motion, the Cialis Plaintiffs allege that their injuries "were caused by Cialis through the exact same mechanism of action."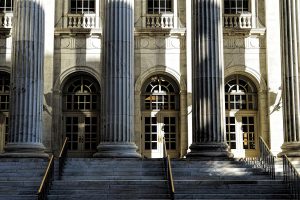 The motion also states that several cases "involving Cialis have already been filed nationwide, and Plaintiffs anticipate that many more will be filed in the future." Plaintiffs also state that "the Northern District of California offers a logical and convenient venue for Plaintiffs' claims to be consolidated as several cases involving Cialis are already pending in that District."
Importantly, several of these Cialis cases involve plaintiffs who took Viagra and Cialis for a period of time, and then developed melanoma. Because Pfizer is already being sued in MDL 2691 for the same injuries, it follows that "mixed use" cases should also be permitted inclusion in the MDL.
Ultimately, the plaintiffs suing over injuries caused by Cialis argued in the motion that there were many common issues of facts and law in both the Cialis and Viagra cases, such that it was reasonable and fair to allow the Cialis cases to be consolidated into MDL 2691.
I believe this is the tip of the iceberg for these erectile dysfunction drug cases. Many more cases will be filed in the coming months against Pfizer and Eli Lilly from men who developed melanoma after taking these ED drugs.
Studies Show Link Between ED Drugs, Melanoma
In March 2016 a published study concluded that the use of erectile dysfunction drugs, including Cialis (tadalafil) "could promote melanoma in humans."
Melanoma is the most aggressive and most dangerous form of skin cancer. Melanoma develops when damage to skin cells (usually caused by ultraviolet radiation from sunshine or tanning beds) triggers mutations that lead the skin cells to multiply rapidly and form malignant tumors. Melanoma has been estimated to cause over 10,000 deaths in the United States each year.
A team of researchers published findings from a study of the potential connection between the increased risk of melanoma in humans who take erectile dysfunction drugs like Cialis. The study is titled Sildenafil Potentiates a cGMP-Dependent Pathway to Promote Melanoma Growth, which you can access here. This study identified a pathway in the cells of the human body which can permit the growth of melanoma.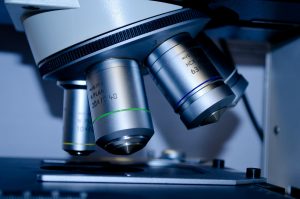 Tadalafil (Cialis), like Viagra, is a phosphodiesterase 5 inhibitor (PDE5). When PDE5 is inhibited, a man has the enhanced ability to gain an erection. Unfortunately, the inhibition of PDE5 in the human body also increases the level of "cyclic guanosine-3′, 5′-monophosphate" (cGMP), which is described as "a signaling molecule," and increased levels of cGMP in the body promotes "mitogen-activated protein kinase" (MAPK), which is a pathway in the molecules associated with the increased growth of melanoma cells. When PDE5 is not inhibited, there are low cGMP levels and less active melanoma growth. But when sildenafil or tadalafil or similar drugs inhibit PDE5, the inhibition promotes the malignant growth of melanoma cells. So PDE5 increases cGMP levels, which promotes MAPK, which encourages melanoma cell growth.
Cialis is a PDE5 inhibitor. Although the study focused on Viagra, it concluded that Cialis (and Levitra) would operate to promote melanoma cell growth through similar molecular reactions.
Other studies have linked the use of erectile dysfunction drugs to an increased risk of melanoma. In the motion plaintiffs identified a study from the Journal of American Academy of Dermatology  (JAAD) from May 2016 which showed an increased risk of developing melanoma among the population of men taking Cialis.
So Far ED Drug Makers Deny Increased Melanoma Risk
Pfizer has denied any increased melanoma risk from taking Viagra. Pfizer has stated that it stands behind "this important medicine" and intends to "vigorously defend these lawsuits." Eli Lilly has also denied an increased risk of developing melanoma from taking Cialis. An Eli Lilly spokesperson wrote: "We've reviewed data from multiple sources pertaining to melanoma skin cancer and tadalafil, and have concluded that based on the available data, a causal association has not been established."
Cialis A Cash Cow for Eli Lilly
Cialis was approved for sale in 2003. In 2015 it was reported that Eli Lilly made $2.3 billion in worldwide sales of Cialis. Plainly, Eli Lilly has made many billions of dollars on the drug Cialis, and millions of men have taken Cialis over the past decade. If the studies are accurate, this is a huge number of men vulnerable to the onset of life-threatening melanomas.
Takeaway
Recent studies suggest that the use of erectile dysfunction drugs may be too risky. Talk to your doctor about the risks of taking Cialis or other ED drugs. Avoid excessive sun exposure and always wear sunscreen. Above all, keep a careful watch about any news reports of new studies linking Cialis and similar drugs to the onset of melanoma, or check back here with me.