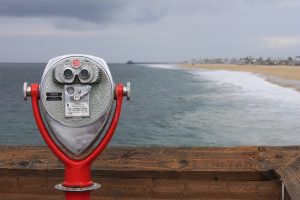 I've been writing about medical device and prescription drug litigation since 2015. Specifically, I've looked at lawsuits involving failed medical devices such as artificial hips, artificial knees, surgical mesh, and others, as well as harmful prescription drugs such as Xarelto, Viagra, Invokana, and Risperdal. Sadly, I never run out of devices or drugs to write about.
Recently it occurred to me that you may want to know a few things about how best to move around the site. So here are a few tips to get you started or to help you drill down deeper.
Search Bar on Right Side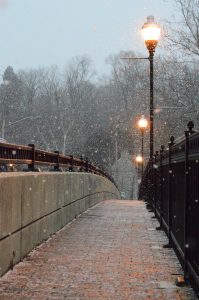 The easiest way to start learning about the specific medical device or drug you are researching is to type the key terms in the SEARCH bar halfway down the front page along the right hand side. This is the quickest way to get started. For example, type in "ASR" and you will get many articles related to the Depuy ASR metal-on-metal artificial hip. I wrote my last post on the Depuy ASR hip two weeks ago, and I wrote my first article on the ASR hip in July 2015. This litigation is far from over, so I am certain I will write more about it.
Type in "Xarelto," and you will find all the articles that discuss Xarelto. I focus on studies that show unusual harm that Xarelto has caused, and I also write about litigation around the country that has emerged as more and more people are harmed by the prescription drug.
Those are just two examples. I write about all kinds of medical devices and drugs. Type in the subject you are interested in and see what you find.
Master List of Articles
Maybe my favorite page on the entire site is the Blog Posts or Archives page. This page provides a master list of every blog post I've written, in reverse chronological order. To get there, simply go to the "Blog Posts" link at the very bottom of the page. You can also click on it here. The Archives feature is helpful because sometimes you may want to see when a major court decision was handed down. The chronological listing provides a quick reference to the time I published the article. For example, you may have heard something about a Texas jury that recently awarded one billion dollars to several plaintiffs in a Depuy Pinnacle hip trial. If you use the Archives feature, you can quickly see that I wrote about the jury verdict on December 2, 2016. The first sentence of that piece states that the verdict was rendered the day before.
Failed Hip and Harmful Drugs: The Podcast
For more than three years now I have hosted a podcast on problem medical devices, potentially harmful drugs, and other dangerous consumer products. In this podcast I interview writers, medical school professors, physical therapists, FDA experts, even victims of defective medical devices and other products. And sometimes I just talk about a recently recalled medical device or an important court case. Please check it out on the Podcast link on the menu bar. You can also listen to the podcast on Spotify, Apple, Stitcher, and other podcast hosting platforms.
Definitions
The definition section is a helpful quick reference page. I frequently add to the terms listed because I know when you are reading it is often important to find out–quickly–what the heck "metallosis" or "dyspareunia" means. I will keep adding to the definitions section as I keep adding blog posts.
Download My Two Ebooks
Also along the right hand-side are links to two ebooks I have written over the past two years: Product Liability Law: Litigation, Settlement, and Wellness and Artificial Hip Lawsuits: What You Need to Know. Click on the link and you will immediately arrive on a downloadable PDF of the book, which you can print and take to the beach or at least to your couch.
Contact Feature
On the right side of the home page, near the top, is a series of boxes where you can quickly type in your name, phone, and email address, and then answer a few simple questions:
What device or drug injured you?
How were you injured?
There is also a box to write a message with any more details about your device or your injury. These contact forms reach me immediately. I can usually call you back the same day, and certainly within 24 hours.
Phone Number
Of course, the simplest thing to do if you want more information is to call me. My phone number is in the big blue box at the top of the home page: 919.546.8788. I look forward to hearing from you.
I hope this helps, and I hope you get something useful from my website.