I get these calls fairly often. The caller will explain that her lawyer just called out of the blue with an offer to settle an artificial hip or prescription drug case. The person believes the offer is too low. Well, is it? That's a complex question, and it may be, but there are distinct reasons why the person believes the offer is too low. Let's take a look at what may be happening:
What We Have Here is a Failure to Communicate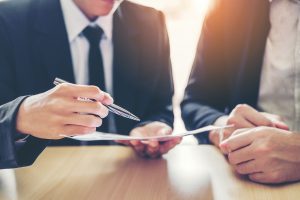 Often, the problem starts with the lawyer's failure to communicate. People will tell me that they never hear from their attorney, and then suddenly, after many months or even years have passed, the lawyer will call and quickly explain the terms of a settlement offer then hurry off the phone. This is a mistake. The lawyer should take as long as necessary to fully explain why the settlement number is what it is. In fact, it is important for the lawyer to keep the client updated on developments throughout the litigation. For example, if another plaintiff in the larger litigation loses an important bellwether case, the lawyer should call and report the loss and what it may mean for the litigation and how it might impact settlement (obviously, it's not good for all plaintiffs if a bellwether case is lost). If the client understands generally how the multi-district litigation is progressing, the client will be more prepared when a settlement offer finally arrives.