If you're reading this you probably know that over the past decade thousands and thousands of lawsuits have been filed by people injured by defective artificial hips. Several manufacturers have been involved, and while a few companies have resolved claims and moved on, thousands of other artificial hip lawsuits remain in courts across the country. Let's take a look at active litigation involving artificial hips:
Smith & Nephew Birmingham Hip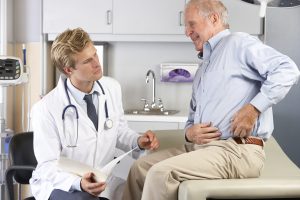 The Smith & Nephew "Birmingham" hip litigation is in full-swing. Plaintiffs in this litigation allege they were injured after receiving a Birmingham Hip Resurfacing (BHR) device, or a total hip arthroplasty (THA) utilizing Birmingham Hip components. In the resurfacing procedure, the  hip ball bone is shaped and resurfaced with a smooth metal covering and a metal shell is implanted into the hip socket, thus creating a metal-on-metal connection. Smith & Nephew uses cobalt and chromium to construct both of these resurfacing components. These metals have been shown to wear away and move into the blood and tissue of the patient, causing all kinds of symptoms and problems.