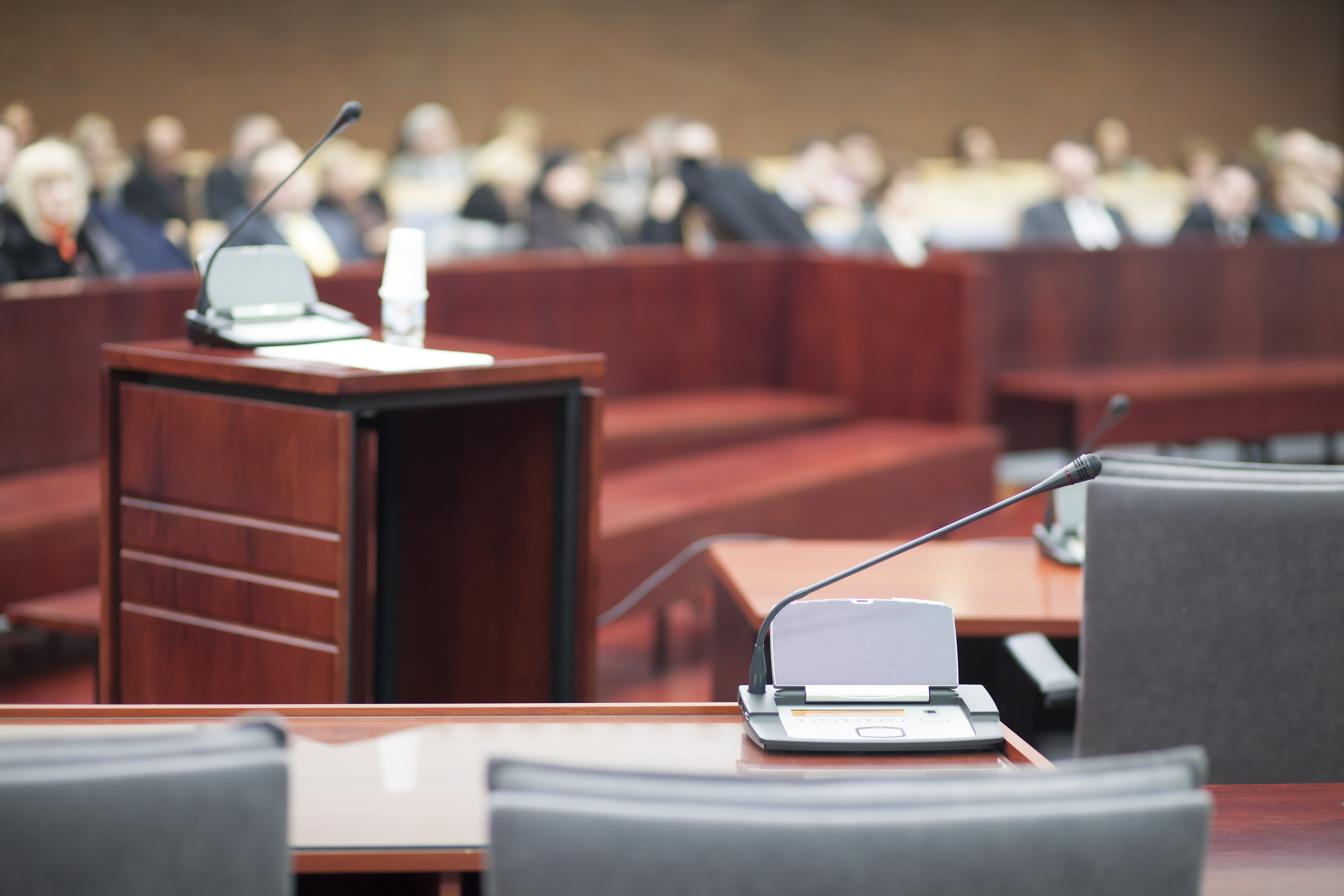 The following jury verdicts have been handed down in trials over failed artificial hips in 2015:
Smith v. DePuy Orthopaedics Inc., et al., (Oklahoma District Court, Tulsa County).
Jury Award: $2,500,000.00 for Plaintiff Andrea Smith.
Date of Jury Verdict: February 12, 2015
This case is intriguing because the Plaintiff was a woman who had the Depuy ASR artificial hips removed from both hips ("bilateral revision") less than five years after implantation.
Andrea Smith, a woman from Oklahoma, was awarded $2,500,000.00 by a jury in Oklahoma state court after DePuy ASR XL Acetabular hip systems failed in both hips and had to be removed.
The state court jury determined that there was a design defect in the ASR XL artificial hip, which caused Ms. Smith's injuries.  Ms. Smith suffered from metallosis in her blood and tissue damage around both hips.  She had to endure three revision surgeries before her condition stabilized.
The jury did not find that DePuy was negligent or failed to adequately warn Ms. Smith of the dangers associated with the ASR hip devices.
Ms. Smith had the original implantation surgeries in October 2006 and in February 2007.  She had revision surgeries in July 2011 and in January 2012.  Ms. Smith alleged that the hip devices had failed and that there was metal staining in the tissue surrounding the implants.
Ms. Smith brought suit against DePuy Orthopaedics and its related companies.  She also sued her original implant physician, accusing the doctor of failing to act in a medically reasonable and proper way after DePuy announced the ASR recall in August 2010.  According to the court record, Ms. Smith alleged that the physician failed to notify her that the device had been recalled or that she had elevated chromium or cobalt in her blood as a result of the failed hip implant.  The case against Smith's physician was dismissed a week before the start of trial.
Warner v. Wright Medical Technology, et al., (California Superior Court, Los Angeles County.).
Jury Award: $4,500,000.00 for Plaintiff Alan Warner.
Date of Jury Verdict: July 2, 2015
This case is noteworthy because it ended in a verdict against Wright Medical Technology, which is a smaller company than the typical hip device companies, Depuy and Zimmer.
Just over one month ago, a California jury awarded $4,500,000.00 million to the plaintiff, Alan Warner, who alleged that Wright Medical Technology Inc.'s Profemur Hip Implant was defective.
The jury in California state court apparently reached its verdict on June 11.  The jury concluded that the implant was defective; however, the jury also determined that Wright Medical was not negligent in designing the device.
The trial took two weeks.
The jury's award included $4,000,000.00 for past and future pain and suffering damages and $500,000.00 for Alan Warner's wife's loss of consortium claim.  Loss of consortium is a derivative claim where a spouse or other close family member can claim (derivative) damages based on the injury to the primary plaintiff.
Mr. Warner alleged that the hip implant broke while he was walking in his home.  Mr. Warner then had to undergo revision surgery.
Defendant Wright argued during trial that the surgeons who implanted Wright's medical device were to blame for Mr. Warner's injuries.  The jury disagreed with Wright.
Kline, et al. v. Zimmer Inc., et al., (California Superior Court, Los Angeles County)
Jury Award: $9,200,000.00 for Plaintiff Gary Kline.
Date of Jury Verdict: July 24, 2015
This jury verdict is very recent, having been handed down by a California jury less than three weeks ago.  The numbers are favorable to the injured plaintiff.
Gary Kline, 59, was awarded $9,200,000.00 by a California state court jury at the close of a trial against Zimmer, Inc. for its faulty Durom Cup hip implant.  This verdict, as far as I can find,  is the first jury verdict against Zimmer for a metal-on-metal hip failure.
The trial lasted three weeks.  The jury reached its verdict on July 24, 2015 after just a few hours of deliberation.
Mr. Kline alleged that Zimmer's Durom Cup hip implant was defective and required him to undergo two hip replacement revision surgeries in fifteen months.  The Plaintiff stated that the implant's failure caused him chronic pain.
The plaintiffs argued that Zimmer made changes to the device in an effort to rush the device into the United States' market.
The jury awarded $153,000.00 for medical bills, $2,600,000.00 in past non-economic pain and suffering damages, and $6,400,000.00 for future pain and suffering. Zimmer, Inc. was found completely responsible for Mr. Kline's injuries.