Earlier this month the judge in the most recent Xarelto trial voided a $27.8 million jury verdict. I wrote about that case here and here and here. On January 9, 2018, Judge Michael Erdos in Philadelphia state court held that the jury's verdict on plaintiff's inadequate warning claim was not supported by the evidence. Let's take a look:
Treating Doctor's (Very Unhelpful) Testimony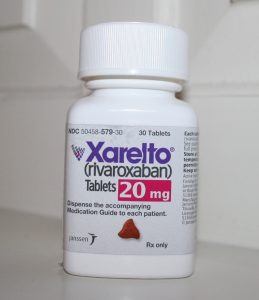 One key issue in the case was whether Defendants Bayer AG, Janssen Pharmaceuticals and Johnson & Johnson failed to provide adequate warnings on the Xarelto label regarding the increased risk of internal bleeding. In an important study, bleeding rates for patients taking Xarelto in the United States were much higher than the bleeding rates of patients in other countries. This information was not added to the Xarelto label until September 2015. Plaintiff Lynn Hartman was prescribed and took Xarelto in 2013 and 2014.