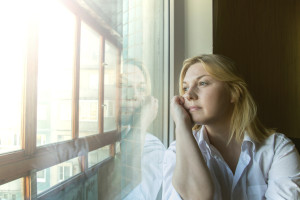 Transvaginal mesh lawsuits are finally getting their day in court.  This is a good thing for the thousands of women who were injured, some severely, by the failure of the transvaginal mesh products sold by Ethicon (Johnson & Johnson), Boston Scientific, and other companies.  In Part 1, we looked at three TVM jury verdicts from 2013 and 2014.  In this post, we look at two jury verdicts and an appeal decision from November 2014.
Many other cases are moving to trial. In Part 3, I will discuss several jury verdicts from 2015.
Eghnayem, et al. v. Boston Scientific Corp. (Federal Court, Florida)
Product:  Pinnacle Floor Repair Kit Transvaginal Mesh
Jury Award:      $26,744,443.00 to four women
Date of Jury Verdict(s):  November 13, 2014
This was a case brought by four women from Florida who sued Boston Scientific Corporation for the failure of Pinnacle Floor Repair Kit (TVM).  Among other claims, the four injured women alleged that Boston Scientific's Pinnacle TVM was defectively designed, that Boston Scientific failed to warn the plaintiffs about the potential risks and dangers of the Pinnacle TVM, that Boston Scientific was negligent.
All four women were implanted with the Pinnacle TVM between 2008 and 2011.  Following implantation, the women began to suffer serious injuries caused by the Pinnacle TVM, including scarring, damage to nerves, infections, and organ perforation.  The Plaintiffs specifically alleged that Boston Scientific knew or should have known that the material used in the Pinnacle TVM—polypropylene—was not safe for implantation in the body.
Plaintifff Amal Eghnayem was awarded $6,722,222.00 in compensatory damages.
Plaintiff Juana Betancourt was awarded $6,722,222.000 in compensatory damages.
Plaintiff Margarita Dotres was awarded $6,766,666.000 in compensatory damages.
Plaintiff Maria Nunez was awarded $6,533,333.00 in compensatory damages.
Unfortunately, the jury in this case did not award punitive damages.  The jury determined that the plaintiffs did not prove that Boston Scientific was liable for intentional misconduct or gross negligence, which are requirements to trigger consideration of punitive damages.
Scott et al., v. C.R. Bard, Inc. (California Appeals Court, 5th District)
Product:  Avaulta Plus Transvaginal Mesh
Appeal Decision:  Upheld award of $3,610,000.00 verdict to Christine Scott and husband
Date of Appeal Decision:  November 19, 2014
Trial Court Decision:  July 2012 (originally $5,500,000.00 verdict)
This was an appeal of a jury trial verdict reached in July 2012.  An appeal is permitted to either side following jury trials. Usually, the losing person or company will appeal to the proper appellate court to argue that the jury verdict should be reversed, set aside, or altered based on mistakes of law that took place during the trial.  In this case, C.R.Bard, Inc., manufacturer of the Avaulta Plus TVM, appealed after jury awarded $3,610,000.00 to Christine Scott and her husband.
The Avaulta Plus TVM was implanted in Ms. Scott in 2008 to treat pelvic organ prolapse (POP) and incontinence.  After implantation she suffered vaginal mesh erosion and the TVM was eventually removed.  She has since endured nine surgeries to remedy problems caused by the Avaulta TVM.
At trial, the jury awarded $5,500,000.00, but found the surgeon was 40% at fault and thus reduced the verdict against C.R. Bard specifically to $3,610,000.00.  (This is known as comparative negligence, and I will explain comparative negligence in a later post.)
As is often the case when major corporations lose jury verdicts in trials over failed medical devices, C.R. Bard appealed the trial verdict.  On appeal Bard argued that the theories of negligence which were submitted to the jury were erroneous (wrong) as a matter of law.  Essentially, Bard's argument was this: the trial judge instructed the jury on the law governing the case and got it all wrong, or wrong enough to prejudice Bard at the trial.  (Bard also argued other issues on appeal.)
The California Appeals Court found that Bard was not denied a fair trial and that Bard's negligence was supported by substantial evidence.  Basically the appeal decision means this:  there were no mistakes made at the trial level significant enough to void the jury verdict and order a new trial.
An appeal is a useful tool if the losing party genuinely believes mistakes of law were made at the trial level.  However, deep-pocketed companies often use the technique of appealing verdicts they do not like as a means to delay payment of a large jury verdict to an injured person like Christine Scott.  I'm not saying that it what happened here.  But it happens often, and large companies are notorious for appealing a verdict they don't like, even when they know winning the appeal is very unlikely.
Tyree et al. v. Boston Scientific Corp. (Federal Court, West Virginia)
Product:  Obtryx Midurethral Sling Transvaginal Mesh
Jury Award:      $18,500,000.00 to four women
Date of Jury Verdict(s):  November 20, 2014
Four women brought lawsuits against Boston Scientific for the failure of the Obtryx Midurethral Sling Transvaginal Mesh; the lawsuits were joined for one trial in federal court in West Virginia.  The primary claims against Boston Scientific were that the Obtryx TVM device was negligently designed and that Boston Scientific failed to warn the injured women and their surgeons about the risks involved in using the transvaginal mesh.
The women suffered infestions, vaginal wall erosion, inflammation, scarring, organ perforation, nerve damage, and other injuries following implantation of the Obtryx TVM.
Plaintiffs Jacquelyn Tyree and Carol Sue Campbell were awarded $3,250,000.00 in compensatory damages.
Plaintiff Chris Wilson was awarded $3,750,000.00 in compensatory damages.
Plaintiff Jeanie Blankenship was awarded $4,250,000.00 in compensatory damages.
The difference in monetary awards typically results from evidence showing the severity of the injuries suffered by the individual plaintiffs.  Plainly, the jury weighed the evidence and concluded that Wilson and Blankenship's injuries were more severe than Tyree and Campbell.
In addition, the jury found that Boston Scientific's actions were fraudulent, malicious, oppressive, and/or willful and wanton, and on the basis of those findings awarded each plaintiff an additional $1,000,000.00 in punitive damages.
More transvaginal mesh jury verdicts will follow in Part 3.