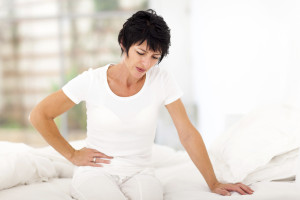 Mark this down in the "It's About Time" column.
On January 4, 2016, the Food and Drug Administration (FDA) finally made the move to reclassify transvaginal mesh medical products from Class II to Class III.
Surgical mesh is a medical product that has been used for more than sixty years and is intended to provide "additional support when repairing weakened or damaged tissue."  FDA News Release.  It is typically a plastic lattice-type mesh that is surgically implanted around weakened, loose human tissue (such as a vaginal wall).  While surgical mesh can be used to treat different kinds of problems, such as hernia, the mesh that has caused much of the current suffering and most of the lawsuits involves transvaginal mesh (TVM).  Pelvic organ prolapse (POP), where organs fall from their normal position and press against the vaginal walls, is one of the conditions treated by TVM.
A Class II device is considered a moderate risk device.  It is higher risk than Class I (simple devices like a toothbrush), and requires greater regulation and control "to provide reasonable assurance of the device's safety and effectiveness."  FDA.  For example, condoms are Class II devices.
Class III devices are considered "the highest risk devices and are therefore subject to the highest level of regulatory control. Class III devices must typically be approved by FDA before they are marketed."  FDA.  Class III devices are typically those that "support or sustain human life, are of substantial importance in preventing impairment of human health, or present a potential, unreasonable risk of illness or injury."  Heart valves, implantable pacemakers, and defibrillators are examples of Class III devices.
Now that transvaginal mesh is a Class III device, it will be subject to much tighter controls and regulation.  This is a great thing, and overdue.  The reclassification of TVM to Class III will require manufacturers (such as Ethicon, Inc. and Johnson & Johnson, C.R. Bard, Inc., Boston Scientific, American Medical Systems, and other companies) to submit premarket approval (PMA) applications "to support the safety and effectiveness of surgical mesh for the transvaginal repair of POP."  FDA News Release, January 4, 2016.  Transvaginal mesh manufacturers will have thirty months (yes, that is two and a half years from now) to submit an application for pre-market approval for devices that are already on the market.  Manufacturers of new TVM devices must submit this application before the company will be allowed to be marketed.
Between 2011 and 2015, the FDA received more than 20,000 complaints about TVM.  The FDA has issued warnings, and in May 2014 the FDA proposed to change the risk classification to Class III and to require pre-market approval, which the current orders have now achieved.
Please note: these new FDA orders apply only to transvaginal mesh products used for treatment of pelvic organ prolapse.  The orders don't apply to mesh used to treat stress urinary incontinence and abdominal repairs of POP.
Remarkably, despite thousands of injured women and thousands of lawsuits, the FDA is not issuing a recall of the product.  A spokesperson for the FDA stated that TVM poses "significant risks," but that the FDA "does not believe banning surgical mesh for transvaginal POP repair is warranted at this time."
I suspect a recall of transvaginal mesh will come eventually.  In fact, it seems likely that transvaginal mesh products will be voluntarily removed from the market before the thirty-month deadline for submitting a pre-market approval application, because these manufacturers will not be able to demonstrate the products' safety.
But even if I am correct and the recall happens in the next two and half years, it will be too late to help many victims of transvaginal mesh.
The takeaway:  proceed with great caution before you move forward with transvaginal mesh surgery.  If you are currently suffering from pelvic organ prolapse, or any other condition which may potentially be treated by transvaginal mesh, please have a long discussion with a trusted doctor about all your options before you choose TVM implantation.
And if transvaginal mesh has already been implanted in your body, and you are now suffering health complications, give me a call.  Or call another lawyer you know and trust.