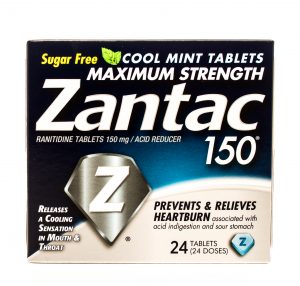 Earlier this year I wrote a blog post that discussed the recent revelation that Zantac might cause cancer. Scientists found a link between N-Nitrosodimethylamine (NDMA), a likely cancer-causing substance, and ranitidine, the key ingredient in Zantac.
A few things have changed since that blog post, such as the U.S. Food and Drug Administration (FDA) asking all manufacturers to immediately recall drugs containing ranitidine from the market.
Why Did the FDA Ask for a Recall?
The FDA based this decision on its findings that the levels of NDMA could increase over time when stored at higher than room temperatures. The FDA's new testing found that "NDMA levels increase in ranitidine even under normal storage conditions." The FDA also discovered that "the older a ranitidine product is, or the longer the length of time since it was manufactured, the greater the level of NDMA."
There is debate on how the NDMA makes its way into medications such as Zantac. The FDA sometimes seems to take the approach that the NDMA is an impurity found in medications with ranitidine. However, the major theory is that as ranitidine breaks down in the human body, it creates very high levels of NDMA.
One study from 2016 supports this theory. Ten adults each took just 150mg of ranitidine (the recommended dose is 150mg, twice a day) with scientists analyzing their urine for 24 hours. They found that NDMA levels in the urine increased by a factor of 400.
Despite this massive increase, it's still a conservative number. That's because the human body will metabolize some of the NDMA before it can be removed through urine.
Regardless of how the NDMA finds its way into the human body, it's clear that NDMA is something that people should avoid, especially for its increased cancer risks.
How Does NDMA Cause Cancer in Humans?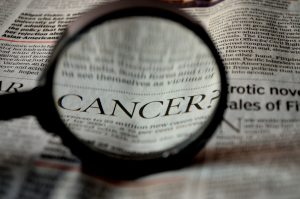 The World Health Organization explains that NDMA causes cancer when a particular enzyme converts NDMA into a methyldiazonium ion. This ion then leads to DNA damage, which can turn healthy cells into cancerous cells.
The U.S. Environmental Protection Agency (EPA) classifies NDMA as a "B2 (probable human) carcinogen." This is based on studies that have found cancer in the liver, kidney and lungs of several different types of laboratory animals. Other studies have potentially linked NDMA to other cancers, such as pancreatic cancer, stomach cancer and bladder cancer.
Currently, there is the fear that Zantac and other medications containing ranitidine can lead to many types of cancers, including:
Small intestine cancer
Colorectal cancer
Esophageal cancer
Throat cancer
Nasal cancer
Thyroid cancer
Liver cancer
Brain cancer
Colorectal cancer
Kidney cancer
Breast cancer
Lung cancer
Ovarian cancer
Prostate cancer
Testicular cancer
Uterine cancer
Multiple myeloma
Non-Hodgkin lymphoma
It's thought that this cancer risk is cumulative, which means the more someone takes ranitidine, the higher that person's risk of developing cancer. The problem is that until last year, the widespread view by medical professionals was that ranitidine was an extremely safe drug. This means potentially millions of people were taking ranitidine non-stop for years and even decades.
Currently, more research is underway to better understand the links between NDMA and cancer, including exactly what types of cancers are the result of medications containing ranitidine.
If you have taken Zantac or any other drug with ranitidine for an extended period of time and have been diagnosed with any of the above cancers, it's possible that your cancer was the result of you taking ranitidine.
As scientists complete their research and learn more, I'll be sure to provide additional updates and information. In the meantime, feel free to call me at 919.546.8788 if you have any questions, and if you took Zantac for an extended period and later developed cancer, call me to discuss your potential case against the pharmaceutical company Sanofi.