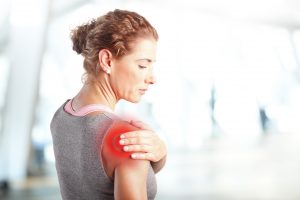 Shoulder replacement surgeries are common and provide relief to thousands. But some conventional shoulder replacement surgeries don't work, requiring a different type of shoulder replacement surgery.
In a typical shoulder replacement, artificial components replace natural ones, such that an artificial cup is placed into the shoulder while an artificial ball is placed at the top of the humerus, or arm bone. For individuals with rotator cuff tears and arthropathy, which is a complex type of shoulder arthritis, this type of shoulder replacement surgery doesn't work.
Instead, patients must obtain a reverse shoulder replacement, which places the ball in the shoulder and the cup at the top of the humerus. One such reverse shoulder replacement medical device is Zimmer Biomet's Comprehensive Reverse Shoulder System. However, this product has recently been recalled by Zimmer Biomet.
The Reverse Shoulder Recall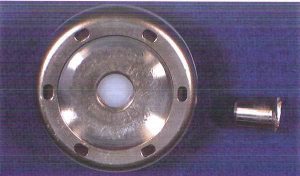 On December 15, 2016, Zimmer Biomet recalled its Comprehensive Reverse Shoulder System, noting that it was fracturing far more often than expected and could lead to serious problems, such as infection, inability to use the shoulder and even death. Fracturing is an unusual problem, since most shoulder replacement complications do not involve fracturing, but instead deal with excessive wear, dislocating and loosening of joint components.
Due to the severity of the problem with the Comprehensive Reverse Shoulder System, the U.S. Food Drug and Administration (FDA) classified this recall as a Class I recall, which is the most serious type of recall available.
Several thousand patients are possibly affected by this recall, with a total of 3,662 total devices in question. Doctors and healthcare providers who have used this shoulder implant should have already been notified about the recall. Some affected patients may have also received notice from their doctor about the recall. However, in case no such notice has been provided, the following is additional information about the product being recalled:
Trade Name: Biomet Comprehensive Reverse Shoulder Humeral
Distribution Date: Between October 2008 and September 2015
Manufacture Date: Between August 25, 2008 and September 27, 2011
Product Codes: KWS and PAO
Lot Number: 115340
Currently, Zimmer Biomet is working on identifying and recovering the affected medical devices so they can no longer be used in patients. So far, Zimmer Biomet hasn't indicated any particular signs to look for in affected patients and believes maintaining the current post-surgery follow-up protocols are adequate. However, this doesn't mean there's nothing you can do.
What Happens Next?
If you have had reverse shoulder replacement surgery and believe you may have an affected product, see your orthopedic surgeon as soon as you can. If you can confirm you are a recipient of Zimmer Biomet's Comprehensive Reverse Shoulder System, you may want to discuss your legal options with an experienced products liability attorney, and discuss your medical options with your orthopedic surgeon.
Attribution: Photo of Reverse Shoulder product courtesy of FDA Website, which permits republication. FDA post on the Reverse Shoulder product recall can be accessed here.