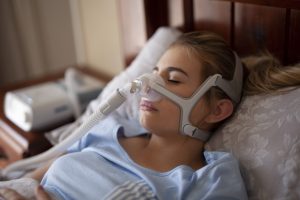 CPAP, BiPAP, and ventilator machines are used to alleviate the symptoms of sleep apnea and other conditions. Millions of people rely on those devices to keep their airways open throughout the night so that they can get a good night's rest and avoid other health issues. Recently, the Phillips family of companies issued a massive recall for several CPAP, BiPAP, and ventilator machines.
In this conversation, Attorney Clay Hodges gets into the details of the CPAP Recall. Between three and four million machines have been affected by it, and it could take a year or more to repair or replace them all. This subject is very important, so if you or anyone you know uses any of these devices, tune in to this episode to find out more!
Show highlights:
What are CPAP and BiPAP machines?
What are CPAP and BiPAP used for?
The difference between the CPAP and the BiPAP machines.
How obstructive sleep apnea affects people.
The reason for the recall.
The PE-PUR foam Phillips used to manufacture their machines.
Two main problems that can result from the foam used by Phillips in the manufacture of their machines.
Brand names of devices that were recalled.
The potential injuries that can result from using the recalled devices.
Some suggestions for what you can do if you believe you have a recalled machine or have injuries resulting from a defective device.
Links and resources:
If you think you may have a case for litigation, call Clay at 919-546-8788.