Recently I received an encouraging message from a plaintiff in one of the metal-on-metal artificial hip MDLs. "G.S." is not my client, but a regular reader of this website. I would like to share it: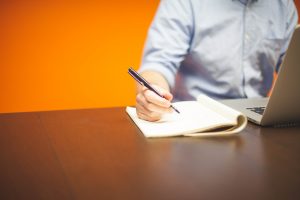 Plaintiffs in metal-on-metal hip (MoM) cases around the country owe thanks to Clay Hodges for his tireless advocacy on their behalf.  Early on, Clay posted an on-line brochure that served as a virtual guidebook for explaining the nature of the cases on how both attorneys and plaintiffs should think about it.  Since then, his articles and posts have provided timely and accurate updates about the litigation when often it was difficult to get reliable news for other sources. And he has done this not just for his clients but all MoM plaintiffs who have agonized to understand this case and what options they might have.   For all of us, he has provided far more than just information, but a genuine sense that someone really cares and is in our corner.
G.S.
Plaintiff in metal-on-metal hip litigation.
August 18, 2017
Note: G.S. is not my client, and we do not have an attorney-client relationship. Nevertheless, I wish him the very best with his case.