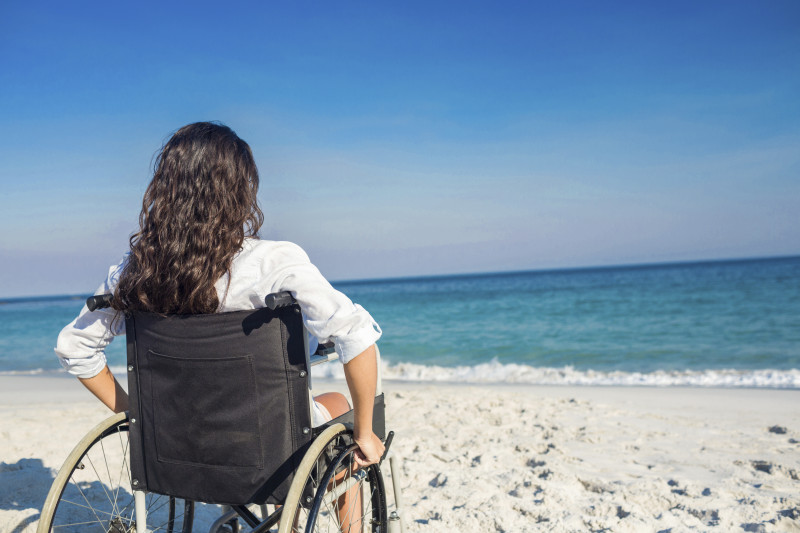 Today I turn over the Medical Device Law News blog to a former client of mine who has written a moving narrative about the difficulties she endured following the implantation of the Depuy ASR Hip and her two revision surgeries. The following is the first of a three-part series:
Part 1
My ordeal began in March 2008. I had my first hip replacement surgery. In April 2011, I had a second revision due to a faulty hip implant. By March 2014, I had my third hip surgery, my second revision.
From April 2011 until March 2014, I was in a very dark place. The reality of my disabled condition as a result of the faulty hip implant and second revision was more than I could manage. I was actually depressed, but could not admit it. The pain medications provided some relief, but had their own negative effects. I could not get any real answers. There was no one to offer much help or guidance. I did not know where to turn. It was a nightmare! Nagging pain and a lack of mobility were constant reminders all day—every day—that my hip surgeries had gone horribly wrong. I tried to move forward by staying in the present, putting up some semblance of a positive attitude, trying to find other ways to be active; all the while, I was desperately looking for ways to live with pain and disabilities. I just could not believe what had happened to me. I had been a very healthy, extremely active person all of my life, until now. Everything about my life as I knew it had changed.
My future did not look very promising. I have been given little hope of improvement in mobility or pain. However, I continued to do whatever rehabilitation and strengthening I could do for my hip and the rest of my body; it was a way to stay as strong as possible. I tried to strengthen my mind. Trying to stay in the present was important; I needed to just get through the day! For heaven sakes, I had four children for whom I was responsible. I tried to find ways to be grateful. I kept telling myself that things could be worse. I looked for other activities that I could do. Even though I was really angry, I tried to not let the anger consume me. It was not easy.
There was a prior history of problems with this Depuy ASR hip implant, and I understand it was removed from markets in Europe and Australia; yet the corporations and doctors continued to market the faulty device for U.S. patients. I felt they had ruined my life, and then offered no real help about how to move forward.
It is imperative that you reach out for help in some way. My physical therapist was a great resource for me, but there was only so much she could do. I went to other orthopedics for second opinions. One other doctor recommended pain management therapy that was helpful in providing some mechanical pain devices that did not involve medications. I would recommend that you get second opinions, even third and fourth evaluations. Acupuncture did provide some temporary pain relief and I went as often as I could afford. I started doing some yoga. Research and reading into your area of medical issues can provide insight and ideas and valuable information. Develop and keep a very skeptical intelligence.
Slowly, I realized that I should not live in such pain and discomfort without exhausting every other medical option and alternative. I begin my research for another doctor who might be able to help me. I found one. He saved my life.
Looking back, I realize that you often cannot think clearly in such situations. Your judgment becomes clouded by medication, pain and depression. It is vitally important to find resources, research, information and expert guidance and help. You are ultimately responsible for your own welfare and circumstances. Health care is changing. Don't expect doctors and hospitals to go out of their way to help you. Educate yourself. Listen to your own intuition. Make sure to research all procedures, techniques, cutting-edge technology and practices, doctors and hospitals. Find the best physicians and health facilities for you. Don't give up.
Note: This post and those that follow are copyrighted by the client, who remains anonymous for the purpose of this website publication. She has given me permission to publish these posts, yet she retains all rights to the contents herein.