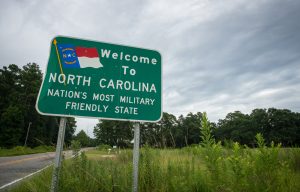 Today we're going to discuss the Camp Lejeune Justice Act of 2022. Great people have been trying to get this legislation passed for many years, and the new law is going to offer a pathway to financial compensation for those people who were exposed to toxic water on the Camp Lejeune Marine Corps Base in North Carolina. Many of those people developed serious health problems, including certain cancers. We're going to get into the details of this legislation, but first I wanted to tell you about my personal connection to Camp Lejeune Marine Corps Base, and to Jacksonville, North Carolina, which is where the base is located.
Back before I went to law school I was an English instructor at Coastal Carolina Community College in Jacksonville. For a few years down there I taught US Marines, their spouses, children, and I even taught several classes directly on the Marine Corps Base at Camp Lejeune. And so this legislation is very important to me both as a lawyer but also as a person who had a pretty close connection to Camp Lejeune. I guess I would say that there are virtually no other attorneys handling these Camp Lejeune cases that can say they worked on the Camp Lejeune Marine Corps Base as I did. I am very familiar with Camp Lejeune. I'm very familiar with that area. I wanted to share that personal experience, but let's dive into this Camp Lejeune Water Act that recently passed.
I think it might be important to read certain parts of the bill, which was signed by President Joe Biden earlier this month in August 2022. It's a straightforward bill, and the language is just astonishing. It starts with this:
This bill is to establish a cause of action for those harmed by exposure to water at Camp Lejeune, North Carolina, and for other purposes. Any individual, including a veteran, or the legal representatives of such an individual who resided, worked or was otherwise exposed, including in utero exposure for not less than 30 days during the period between August 1, 1953 and ending on December 31st, 1987 to water at Camp Lejeune, North Carolina, that was supplied by or on behalf of the United States may bring an action in the United States District Court for the Eastern District of North Carolina to obtain appropriate relief for harm that was caused by exposure to water at Camp Lejeune.
Let's unpack that language for a bit. I think the most important detail is the time period. It says: If you were exposed for not less than 30 days during the period between August 1, 1953 and ending December 31st, 1987 to water at Camp Lejeune, then you may have a cause of action against the federal government. Now that is a wide period of time, 1953 to 1987, almost 35 years. If you were there as an active member of the military or a civilian employee working on Camp Lejeune's base, or a dependent of an active duty service person, and you're living on base or living near base and going on the base many days over the course of months or years and you were exposed to this water, then you may have a cause of action. Now it's important to remember that you must have an injury. If you are healthy, there would be no cause of action. But many people, through this period of time going back almost 70 years, were exposed to this toxic water day in, day out for weeks and months at a time and they later developed cancers and other health problems.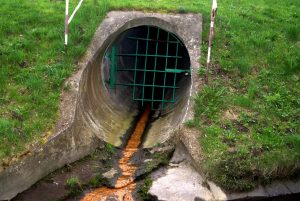 What we know about this contamination of the water at Camp Lejeune is that there were two drinking wells at Camp Lejeune. These wells contained a variety of harmful chemicals that were either dumped or released into the wells and the water supply. And those chemicals included trichloroethylene, benzene, vinyl chloride, tetrachloroethylene. These chemicals are bad news, and they are harmful to humans and animals. And it's important to know that along the way, back in the period of time in the 1950s through the 1980s, there were dangerous levels of these chemicals in the water supply at Camp Lejeune.
Now, extended exposure to those chemicals that we just talked about has been linked to birth defects, cancers and other major health problems. I've written about this on my website, which you can check out if you want to read some more about this. But those chemicals can be linked to the development of bladder cancer, kidney cancer, liver, prostate, rectal cancers, ovarian and breast cancer, Non-Hodgkin's lymphoma. People can also develop cardiac defects, kidney disease, Parkinson's. Pregnant women can suffer from miscarriage. Babies in utero can develop low birth weight, oral cleft defects and even fetal death. There's no doubt that these chemicals are seriously harmful to human life and sadly, they were in the drinking water at the Marine Corps Base for decades. Now, I want to stop here and say that here's the good news: The water is now safe to drink at Camp Lejeune. That is as far as we know. But they've done extensive testing since 1987. The water has been safe to drink since that time.
The legislation that has just been passed applies to those people who were exposed to water from 1953 to 1987. So, after that, if you were active duty military in the 1990s or the 2000s, the good news is you weren't exposed to toxic drinking water with harmful chemicals in the water, and you would also have no cause of action against the government for that toxic water.
If you have been following this Camp Lejeune water bill, you know that a pretty large group of concerned citizens, retired military, parents of children who passed away from unusual cancers, a wonderful army of people have fought for years to get this legislation passed. And happily, it's now law. So, it's important to know that if you think you have a claim under this new legislation, you have just two years to submit an administrative claim or to file a lawsuit against the federal government. It's a short window of time. People think 2 years is a long time, but it goes very quickly. I think if I were to give you any suggestions, not legal advice, I would say this: if you feel you have been harmed and you qualify under these terms in the bill or the law, you need to find an attorney to submit an administrative claim and move forward to a lawsuit very quickly because that 2-year window will close.
The new legislation requires that the exclusive jurisdiction for all of these cases will be in the Eastern District of North Carolina, the federal court in the Eastern District of North Carolina. And that is a court that handles federal lawsuits for people in Raleigh, North Carolina and parts east. And that certainly includes Jacksonville, North Carolina, where Camp Lejeune is situated. This is not a multidistrict litigation the way many other mass tort cases have been organized. This is just exclusive jurisdiction where every individual claim is filed and processed and litigated in the Eastern District of North Carolina. That is also a court with which I'm very familiar. There are 4 federal judges in the United States District Court for the Eastern District: Judge Terrence Boyle Chief Judge Richard Myers, Judge Louise Flannagan, and Judge James Dever. They are all very capable judges, fair judges in my view, but this legislation is going to create claims that are going to extend into the thousands and thousands of claimants. They're going to probably need more judges, outside judges, specially assigned judges, to come in and help with some of this workload. But that said, even if you're in another state, even if you're outside the Eastern District, even if you're across the country, your claim will be filed in the eastern district of North Carolina and litigated in that court.
Obviously, this new law is going to create claims for people who drank the toxic water, were exposed to the toxic water for more than 30 days and later developed serious health problems. These are going to be people that might be very old and many who have passed away. And in those cases, there will be a cause of action for the loved ones left behind. Even the deceased or the descendants of a deceased person who qualifies under this law, can bring a claim against the government for compensation for the loss of that person.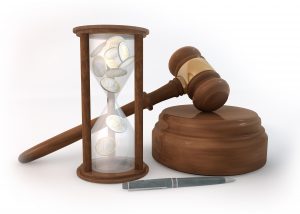 One thing I want to talk about briefly is how remarkable this legislation is because it leaps over normal statutes of limitations and statutes of repose, which would otherwise have long eliminated any possibility for these people to bring claims against the government for illnesses from toxic water. A statute of limitations is a period of time when you can bring a cause of action before the cause of action is lost forever, "or extinguished." A statute of repose is somewhat different but serves a similar purpose, where even if you don't know that you are harmed by a certain bad act, such as toxic water at a military base, there's a longer period of time which extinguishes your claim whether you knew about the injury or not. Statutes of limitation and repose prevent so many injured people from bringing otherwise valid claims. I won't get on my soapbox about that today, but this legislation just hurdles all that and says no: even if it has been decades, you have a lawful claim if you qualify and if you bring your administrative petition, and/or your lawsuit within the period prescribed in the legislation. People who were harmed 30, 40, 50, even 60 years ago can now come to court and bring a valid claim and maybe get fair compensation from the government for a terrible wrong that was inflicted on these innocent people.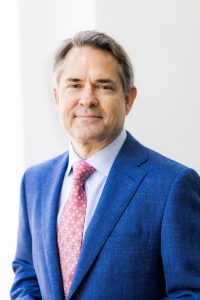 If you or a parent who has died or someone you know who spent more than 30 days on the base between those periods of time and then later developed one of the cancers or one of the other health problems that I talked about earlier, you need to look into this legislation quickly. As I said, there's a two-year window. You have to move on this fast. Most likely, you will need the help of a good lawyer to to guide you through the administrative petition process and later the lawsuit filing and then, of course, litigating up to the time where you might be able to resolve the case. This does not mean that all these cases are going to be resolved in 2 years. It's going to take several years to get most of these claims fully and finally resolved. But those people who wait two and a half years from now will not have an opportunity to bring a claim. And given that we're talking about injuries that go back to 1953, there's a unique opportunity in the country now for these injured people to get their day in court.
Anyway, that's what I've got for you today. Again, the new law is called the Camp Lejeune Justice Act of 2022. I'm going to be talking about it in the coming months simply as the Camp Lejeune Water Bill or Water Act because it involves toxic water at Camp Lejeune. If you want to give my law firm a call, please feel free to do so. I'm in Raleigh, North Carolina and our number is 919-546-8788 and I look forward to hearing from you and even if I don't, I wish you the best. If you qualify, I hope that you get the compensation you deserve. This is an exciting new law and I hope we can help a lot of people.