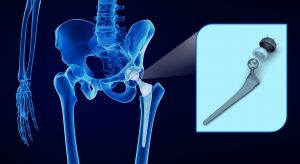 Exactech Inc. (Exactech) has been having some legal troubles lately involving its hip, knee, and ankle implants. Some patients receiving these implants have suffered complications from the implant they allege are the fault of Exactech.  There have been recalls for the affected products, but this hasn't been enough to fully compensate the affected patients.
As you might expect, many of these patients have sued Exactech. Because there are a lot of cases with similar facts and issues (and they are also in the early stages of litigation), many of these cases have been consolidated into a multi-district litigation, or MDL.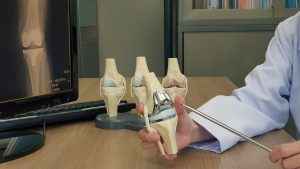 One of the more recent updates in this litigation involves transferring many cases to a single federal district to centralize the legal proceedings. To better explain what this means, let's first review what an MDL is.
An Overview of Multi-District Litigation
MDLs are a way federal courts try to streamline the legal process when there are many similar lawsuits filed all over the country. For example, a defendant company might have thousands of products that have affected thousands of customers. These customers are located all over the country and file suit in federal courts that are also located all over the country.
Because of the similarities between the cases, it's possible to consolidate part of the litigation process (such as discovery) into a single federal court. This can improve the efficiency of the litigation, reduce conflicting court decisions dealing with the same issues and make it easier for the cases to settle
The Exactech MDL Transfer Order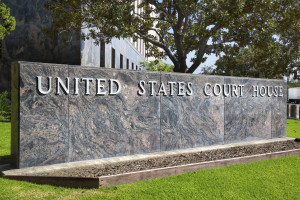 Issued by the Judicial Panel on Multidistrict Litigation (JPML), the transfer order centralizes the Exactech MDL cases to one federal district court. Specifically, the cases will be sent to the Eastern District of New York (EDNY) and assigned to Judge Nicholas G. Garaufis. Many of the plaintiffs supported transferring the MDL cases to the EDNY. However, some also suggested the Eastern District of Pennsylvania and the Southern District of New York.
Exactech expressed a preference for transferring the cases to the Northern District of Florida, the District of South Carolina and the Eastern District of Louisiana. There are several potential explanations as to these preferences, but one commonality among most of them is that the plaintiffs' choices tend to have juries and judges that are more likely to be plaintiff-friendly while Exactech's preferences are more likely to be defendant-friendly.
Why Did the JPML Choose the Eastern District of New York?
In explaining its decision in the transfer order, the JPML choose the EDNY because:
Many MDL cases were already located there.
The EDNY isn't as busy as many other federal district courts.
Several important witnesses are located in or around the EDNY.
Judge Garaufis has plenty of experience handling MDL cases.
Why Do Litigants and Defendants Have Preferences for Courts that Handle MDL Cases?
In addition to choosing a district that's more likely to have a judge or jury panel that's sympathetic to a particular side, other reasons to select one federal district over another include:
More plaintiffs and/or key witnesses are located in the district, so there's less of a travel burden placed on them.
Important evidence is located in that district.
How busy the district is and how quickly either side wants to get through the litigation.
Prior legal decisions from the district favoring one side over the other.
Do You Have Additional Questions Concerning the Exactech MDL Transfer Order?
If you've decided to sue Exactech and this transfer order affects your case, you pretty much have no choice but to go along with it. If you're thinking about suing Exactech for an allegedly defective implant, there's a reasonable chance this transfer order could affect you.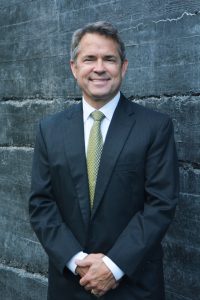 To learn more about what's going on, you should get a consultation with a product liability lawyer. If you have one in mind, give them a call. If you're not sure whom to contact, don't hesitate to call me at 919.546.8788 and I'll see how I can help. Good luck.