Over the past several weeks we have reviewed the Depuy ASR Settlement Agreement, and recently the Part B extraordinary injury money awards that are available to qualified injured people.  You can read about the Part B "Extraordinary Injury Fund" ("EIF") here, and about Part B "Miscellaneous Injuries" here.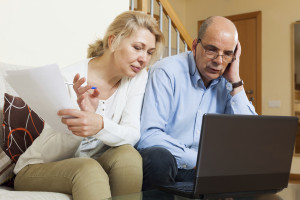 In this post I want to talk about the "Future Matrix," which is a section in both settlement agreements that provides a pathway for individuals to pursue additional compensation when a problem arises after the original settlement has been signed and initial payments have been made.  It can be a very useful option for recovering additional money if a serious health problem arises after the initial settlement has been paid and resolved.  Let's jump in.
Future Matrix
There are actually two Depuy ASR Settlements, the first for those who had revision surgery on or before August 31, 2013, and the second for those who had revision surgery on or before January 31, 2015.  The Future Matrix in the first agreement covers injuries that occur on or after April 1, 2014 but within two years of the Depuy ASR Revision Surgery.  The Future Matrix in the second agreement covers injuries that occur on or after August 1, 2015 but within two years of the Depuy ASR Revision Surgery.  So in both cases, the outer time limit for recovery is two years after the date of your Revision Surgery.
Quick Example:  let's say one of my clients had Revision Surgery on January 15, 2015 (so part of the second settlement agreement), and on November 30, 2016 she suffered one of the injuries listed under "Future Matrix."  She would qualify for additional compensation.  But if she suffered that same injury on January 16, 2017 she would not qualify under the timelines (although, being that it is one day after the deadline, I would fight like a dog to recover compensation for my client).
Under Part B of both agreements is a section called Future Matrix.  Both agreements permit additional compensation for qualified "claimants" who "suffer a unique or extraordinary injury in connection with the ASR Revision Surgery, a subsequent Re-Revision Surgery or that directly relates to the reason necessitating an ASR Revision Surgery or Covered Re-Revision Surgery."  Depuy ASR Part B Award Schedule.
Injury Categories
All this may sound confusing, but once you review you see what the committee has set out to cover.  The categories of future injuries are the same as those for past extraordinary injuries.  They are:
Re-Revision Surgery (surgery required after the revision surgery)
Pulmonary Embolism or Deep Vein Thrombosis
Dislocation (of the hip bone)
Foot drop (can't just have symptoms; you need diagnosis from doctor)
Infection
Delayed Recovery (e.g., a year later you still must walk with a cane or walker)
Heart Attack
Stroke
Death
Miscellaneous Extraordinary Injury (which I wrote about here).
Under Future Matrix, if you sign on to the settlement, and at the time you qualify only for a Part A "base" award, you would receive that Part A award only. But six months later you suffer one of the categories of injury listed above (e.g. a need arises for re-revision surgery, or your doctor diagnoses you with foot drop) you would be entitled to compensation for this future extraordinary injury.  Keep in mind there are certain reductions based on the passage of time.
The Claims Processor for the Depuy ASR Settlements issued an Alert on March 3, 2016 regarding Future Matrix payments (in the first Settlement Agreement).  The Settlement Committee has decided that Future Matrix awards for myocardial infarction (heart attack) will be reduced by 50%, and all other Part B extraordinary injuries (listed above) will be reduced by 75%.  Interestingly, the Settlement Committee noted in the Alert that it may revisit these reductions for future injuries at the end of the process if funds are still available.
The takeaway from this Alert is that you must be very careful as a person injured by the Depuy ASR hip to make sure you recover all the funds to which you are entitled.
A Note on Handling Your Settlement Without a Lawyer
The math in the settlement matrix can be confusing, and although the agreements permit an injured person to go it alone and participate in the settlement without a lawyer, I highly encourage you to find a good lawyer to assist you in this process.  The main reason is that you may well overlook something that can cost you thousands of dollars.  For example, if you miss the deadline for filing a claim for your Re-Revision Surgery, you could lose $150,000.00 which the settlement pays for this injury.  The second reason is that injured people who try to proceed through the settlement without a lawyer will have their settlement money reduced by 29%, along with further deductions for common benefit fees and expenses (these last two deductions apply as well to people represented by a lawyer).  So right off the bat you will lose 29% by representing yourself, plus you will have to do all the work, which is substantial and complex.  So find a good attorney to help you.
Please note, the deadlines for participating in the first two Depuy ASR settlements have passed.  Nevertheless, people are still filing lawsuits against Depuy Orthopaedics and Johnson & Johnson.  More settlement agreements will have to be reached in the future, because many people who have been injured by the metal-on-metal Depuy ASR hip have not yet been compensated for their injuries. When those new settlement agreements are established, they will likely look much like the first two agreements.
Disclaimer: The information in this post is available to the public. I had to distill several pages from the settlement agreements in this article. The Part B EIF "future matrix" is more complex than I have set out. It requires someone who can present your claims carefully and convincingly, with straightforward evidence from your medical and employment records.  Also, understand that there are time limits to qualifying for the settlement.  This is not legal advice.  Call me for more information.