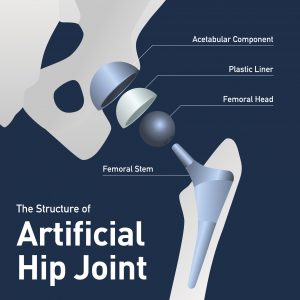 Stryker Orthopaedics has announced that it reached a national settlement in the multidistrict litigation focused on the Stryker LFIT V40 femoral head. The LFIT V40 femoral head is one component of Stryker's artificial hip system. This settlement announcement is a bit surprising, as the MDL was created for the LFIT V40 femoral head in April 2017. As medical device multidistrict litigation goes, this is a very quick path from formation of the MDL to settlement. One reason for the speed is that this MDL is smaller than other artificial hip MDLs based on the number of injured plaintiffs. The LFIT V40 settlement involves approximately 125 cases in the federal court MDL and an additional 140 cases in New Jersey state court.
In any event, for those people hurt by the LFIT V40 femoral head, this is good news. The terms of the settlement have not been released. I will certainly update this website when the settlement agreement is made available. As for now, all discovery and trial preparation have been stayed (or stopped). The first bellwether trial, scheduled for September 2019, will be removed from the trial calendar. The focus now will be on processing individual settlements for plaintiffs.
Remember that each plaintiff in this or any other medical device litigation is not required to accept the settlement. Although it is often reasonable for the plaintiff to accept the terms of settlement, no plaintiff will be compelled to accept any settlement. As with any litigation, it is important for individual plaintiffs and their attorneys to slow down, review all the terms of settlement, and make a careful decision on whether to participate in the settlement.