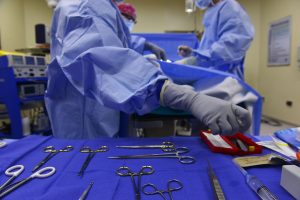 It's nice to see that I may be out in front of a national publication like The New York Times. For two and a half years I have been writing on the dangers of metal-on-metal artificial hips and the deeply-flawed 510(k) medical device approval process. On Saturday Jeanne Lenzer published a very informative piece in the Times on the potential dangers of hip replacement surgery: Can Your Hip Replacement Kill You? Ms. Lenzer examines the way too many medical devices reach the marketplace without proper clinical testing. It is a subject I have written about often. Most people don't realize how easy the FDA has made it for companies to release new medical products, but it is important to be aware of this weak regulatory system before you allow any surgeon to implant a device in your body. Federal courts across the country are littered with multidistrict litigation involving dozens of failed medical devices. In my view the 510(k) process is the reason for much of this litigation and misery. With proper testing and analysis, many of these serious injuries from dangerous products could be avoided.
One chilling statistic in the NYT article: medical interventions–including artificial hip and other medical implant surgeries–are the third leading cause of death in the United States.
By the way, Jeanne Lenzer recently published a book that you should read: The Danger Within Us: America's Untested, Unregulated Medical Device Industry and One Man's Battle to Survive It. I just bought a copy, have already begun reading it, and will discuss in a later post.
You may also want to download my ebook: Artificial Hip Lawsuits: What You Need to Know, which you can download for free (the link is on the right side of this page). It's a good way to get started on this complex subject.