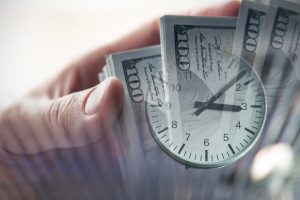 In litigation, there are several harsh and punishing deadlines. The worst one is the statute of limitations ("SOL").  The SOL is a statute in state or federal law that limits the time you are allowed to file a lawsuit. In North Carolina, for example, the SOL for bringing a personal injury claim against a person or company for negligence is three years. This means if a guy runs a red light and "T-bones" your car, causing you to break your leg, you have three years from the date of the car crash to file a lawsuit. This may seem like a reasonable amount of time; as the injured person you certainly have an obligation to pursue valid claims in a timely manner, but it can also lead to unintended and unfair results.
The SOL is just one unforgiving deadline that a person faces in the bumpy wagon ride of civil litigation. There are also discovery deadlines, deadlines to respond to motions, scheduling order deadlines, and others. One deadline may involve a settlement deadline. A settlement deadline is a date negotiated by both sides in a large-scale litigation requiring plaintiffs to take certain actions by a specific date or lose the right to participate in the settlement. In "mass tort" product liability cases, courts want to resolve hundreds or even thousands of cases as efficiently as possible. And settlement deadlines are a valuable tool in getting large numbers of plaintiffs to take quick action. Let's look at one example:
The DePuy ASR Hip Settlement Deadlines
The parties in the DePuy ASR artificial hip litigation have negotiated three settlements so far, all with different deadlines. I wrote about those deadlines here. In a nutshell, each of the three settlements allowed plaintiffs to participate in settlement if conditions were met by a certain deadline. The most important date was the date the plaintiff had revision surgery to remove the (bad) artificial hip.  In all three settlement agreements, an amount of money was offered based on the length of time the person had the hip implanted. If the plaintiff had the hip implanted for less than five years, that plaintiff was entitled to the full amount of the settlement (with some exceptions). After the five-year anniversary, the amounts paid for the injury went down. After the ten-year anniversary, the injured person was not entitled to compensation under the agreements. Why? That's a good question. I don't know exactly. But based on the most recent settlement, a person who had revision surgery nine years and eleven months after the original implant surgery was eligible for settlement but a person who had revision surgery thirty-five days later was not eligible. This is simply an unfair result, and it occurs any time there is some (arbitrary) settlement deadline imposed. The product-maker defendants will say: "Wait a minute. We have to draw the line somewhere, and in any case most non-defective artificial hips have a normal product life-span of around fifteen years. So we shouldn't have to pay beyond ten years."
I don't accept this logic. If the product failed, there should be compensation, even if the revision surgery occurred beyond ten years.
So What if You Are Approaching the Anniversary of Your Implant Surgery?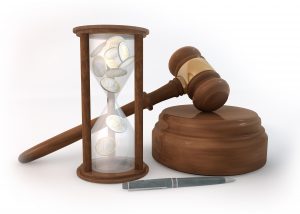 I've gotten several calls from people who are nearing the ten-year anniversary from the original implant surgery. Some have pain; some have elevated cobalt and chromium metal levels; others have different symptoms. A few of them ask me:  "Should I go ahead and get revision surgery to beat the settlement deadline?" It's a good question.
My answer: get revision surgery if you need revision surgery. Medical decisions are always separate from legal considerations. Whether to get revision surgery is solely a decision to be made in careful discussion with your surgeon and your family.
That said, if you need revision or repair surgery, and if you make the decision to have revision surgery, and if you have some control over the scheduling of the surgery, and if a surgery anniversary is approaching, you may want to get revision surgery prior to the anniversary date of the original implant surgery. For example, if you had the DePuy ASR hip implanted on March 1, 2010, and you now need revision surgery, and your surgeon is available for revision surgery on February 20, 2018 and March 5, 2018, choose the earlier date. (This suggestion goes for any brand of failed artificial hip or other medical device.) If both dates work for you and your doctor, don't potentially lose money simply by putting off the revision surgery by just a few weeks or months.
This is not legal or medical advice.