I get it.  When you get injured, you almost immediately begin to worry about money.  It is completely rational.  If my client is a car salesperson and has severe pain after standing for more than an hour, he may worry that his failed artificial hip surgery could cause him to lose his job.  If another client is a graphic designer, and a car crash results in a broken arm, the client may wonder how she will do her graphic design work at a computer or work space.  Beyond concerns about handling job duties, there will be immediate financial pressures.  I wrote about handling medical bills in a product liability case here. But there are of course other bills to be paid:  mortgage payments or rent, food, utilities, and other expenses of living.  It can seem overwhelming.
Try to Get Through This Difficult Period Without Obtaining Loans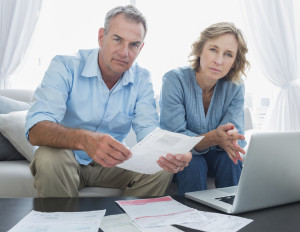 I know, I know, easy for me to say. And frankly you are right. No one ever wakes up and says, "today is a great day for me to enter into a ruinous loan I will never be able to pay back." I understand that most people attempt to exhaust every other funding source before looking for third-party funding during a desperate financial period.  But I am going to say it anyway: exhaust every other funding source before looking for third-party funding. Call your parents, your kids, your friends, anyone who might help you get through the difficult financial period you face when waiting for a product liability or other personal injury case to resolve.
Can I Get a Loan or Advance Before My Injury Case is Settled?
A product liability case almost never resolves quickly.  It can take years to recover money from your lawsuit, either through settlement or a jury trial.  In multi-district litigation, where hundreds of similar cases are transferred to one court for (slightly) more efficient resolution, it can take several years to complete discovery, to take depositions of both sides' experts and fact witnesses, and to argue dozens of pre-trial motions brought by both the plaintiffs and the defendants.
If you are harmed by a defective product and file a lawsuit to seek compensation for your injuries, you may wonder if there is a way to receive advance payments while the litigation moves through the court system.  This is America! Of course there is a way to receive money in advance using your lawsuit as collateral.  But it is rarely a good idea, and usually decimates your ultimate net recovery.  In some cases, the client will actually be expected to repay more than was recovered in the settlement or in trial.
Lawsuit Loans Work Like This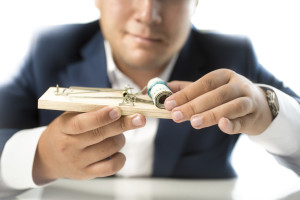 There are many companies set up to offer you money related to your injury case.  Essentially the company will provide money to you in exchange for repayment of that money, with substantial interest, at the conclusion of your case.  The "substantial interest" is the key term.  Depending on the likelihood of success in your case (the risk involved for the loan company), the interest on the advance payment can be very steep.  Companies may charge 30% interest up to 100% interest, and sometimes even more.
Example:
You have artificial hip surgery in 2012 and the hip fails. In 2014 you undergo revision surgery to take out the broken parts of the artificial hip.  It takes two months to rehab, and after that you are still not 100%, but slowly on the mend.  You hire a lawyer and file a lawsuit, which then gets moved to the multidistrict litigation court for that hip product.  And then you wait.  For two years.  Meanwhile you lose your job as an electrician because you cannot do the physical work you used to do because of the pain in your leg and hip and back.  You quickly run out of money.  You Google "lawsuit loans" and get 300,000 hits.  You call a company called Kilimanjaro Litigation Funding (KLF) and tell them your story. After you give permission, KLF contacts your attorney, reviews the case file and makes a determination of the likelihood of success of the case and an assessment of the probable settlement amount.
Let's say KLF decides you have a good chance for success and that you will likely receive $300,000.00 in settlement.  KLF will then subtract attorneys' fees from that projected amount (typically around one third), and then subtract the cost of all existing medical liens (bills you still have to repay from your revision surgeries), and finally litigation costs.  KLF determines you may ultimately receive $150,000.00 after those costs are paid, so it offers you a $50,000.00 loan and requires repayment of that amount plus 35% interest.
KLF guesses right, and you receive a settlement of $300,000.00 a year later.  You receive $150,000.00 after fees and costs and bills are paid.  You will then repay KLF $50,000.00 for the loan plus $17,500.00 in interest (at 35%).
You end up with a check for $82,500.00.  KLF made $17,500.00 profit for a one-year loan.
And this is example represents a reasonably benign result. Depending on the risk involved in the case, that interest amount from the litigation loan company may be 50%, 80%, even 120%.  In some cases, the risk of losing your case is so high the funding companies will not loan you money (for example a medical device case that the defendant manufacturer is actively defending because the company has won some key court victories regarding the negligence of the product).
Let me add that these loans are not easy to obtain.  Litigation loan companies scrutinize your case carefully to make a risk assessment.  Many companies will not loan money to a client if the case might take more than two years to settle.  Others companies run at the first sign that the case may not be successful.  After all, if the lawsuit is unsuccessful, you usually do not have to repay the loan and the loan company must "eat" the loss.
My View
I am uncomfortable with these companies and these arrangements.  I discourage my clients from entering into these litigation loan contracts if at all possible. However, in some narrow circumstances, it may be necessary. I counsel my clients about the risks, but I can't stand in the way of a person making such a decision, especially in times of financial desperation.  If you go this route,
slow down;
compare interest rates;
ask about possible hidden fees;
read the proposed contract carefully;
ask questions; and
get your attorney involved.
Medical Funding Is Different
In a post last year I wrote about companies who provide advance funding for your medical care. While that kind of funding is similar in form to the lawsuit loans described above, it is different in key ways.  Medical funders typically finance your revision surgeries and related medical care up front, well before you file a lawsuit or even have a claim.  The lawsuit loan companies described in this article provide you, the injured person, with funds to pay your rent and car payments and other expenses while your lawsuit works its way (slowly) through the court system.  In both cases you are selling off a large portion of your ultimate recovery to a third-party company, but generally the money goes to address different issues in the lifecycle of a product liability lawsuit.
Postscript:  I represent people injured by medical devices and drugs in the Carolinas and throughout the country.  If you have specific questions, call me:  919.546.8788.