The ground moved on March 17, 2016. In a Dallas Texas courtroom a federal jury ordered Depuy Orthopaedics and Johnson & Johnson to pay five unfairly injured people $502 million dollars, including a stunning $360 million in punitive damages.  The jury based this award on findings that Depuy hid critical defects in the design of the Depuy Pinnacle artificial hip system and hid these risks from doctors and patients.
I've written about this case before (In re: DePuy Orthopaedics Inc. Pinnacle Hip Implant Products Liability Litigation, 11-md-02244, U.S. District Court, Northern District of Texas (Dallas)).  Five plaintiffs (Aoki, Christopher, Greer, Klusmann, Peterson) agreed to have their cases tried together.  This was not a "class action" lawsuit.  Rather, because the five individual cases had sufficient similarities, the judge, parties, and attorneys agreed to try all five cases in one jury trial.  The single jury heard all the evidence in these cases, but Judge Ed Kinkeade instructed the jury to consider liability in each individual case, and to award separate damages for each plaintiff.  Boy did they.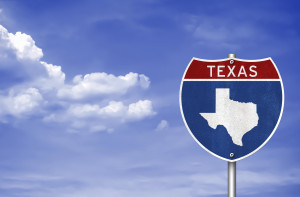 $360,000,000 in Punitive Damages
Five patients implanted with the Depuy Pinnacle artificial hip were awarded $502,000,000.00.  The jury concluded that the Pinnacle hip sold by Depuy was defective and that Depuy knew about the flaws but did not warn patients and their doctors of the risks.  The jury awarded $142,000,000.00 in actual damages and $360,000,000.00 in punitive damages.
Depuy is owned by parent company Johnson & Johnson, who will be on the hook for paying this judgment.
In all five cases the artificial hips failed, requiring revision surgeries and causing pain and suffering.  In each case, the plaintiffs alleged that cobalt and chromium from the metal hip components was released into their bloodstreams, causing toxic metal levels in the blood.
Beyond the physical injuries, the five plaintiffs alleged that Johnson & Johnson rushed the Pinnacle hip on the market, despite knowing the defects of the product, so the company could reap billions in sales as quickly as possible.
A Real Donnybrook
The trial was a real donnybrook.  The jury heard 37 days of testimony in this case, and the defendants made seven motions for mistrial.  Judge Kinkeade denied every one.  Depuy and J&J made repeated allegations that the plaintiffs' team presented prejudicial, inflammatory evidence to the jury.  It is a common defense tactic, but the reality is this:  all evidence presented by your opponent is prejudicial and intended to be so.  The judge found that the plaintiffs' evidence was not unfairly prejudicial.
While this result is a stunning victory for these individuals and a positive sign for victims of the Depuy Pinnacle hip, the jury verdict does not guarantee that Johnson & Johnson will have to pay big for all future Depuy Pinnacle hip failures.  J&J previously won a jury trial against a person who claimed similar injury based on the failure of the Depuy Pinnacle hip.  In that case the jury found that Depuy was not negligent and that the plaintiff (Ms. Herlihy-Paoli) was not entitled to any compensation.  You can read about that case here.
Further, Johnson & Johnson stated after the five hundred million jury verdict that it would appeal.  Among other things, J&J has noted that Texas law places a cap of ten million dollars on punitive damages.  On appeal, Johnson & Johnson will likely claim it did not receive a fair trial, and even if it did the final monetary award should be reduced considerably.
Shockwaves
Still, the $360 million in punitive damages had to send shockwaves through the suits at Depuy and Johnson & Johnson.  Plainly, this jury became convinced that these defendants engaged in reprehensible conduct and wanted to send a loud message of outrage.  This award should favorably impact settlements for the 8,000 other plaintiffs who have filed suit and are still waiting to have their cases tried to a jury (or settled).
Depuy stopped selling the Pinnacle in 2013.  The good news is that if you received an artificial hip in 2014 or after, it should not be the Pinnacle.  If you had hip replacement surgery in 2013 or before, you may need to figure out if you are walking around with the Depuy Pinnacle hip, especially if you are having pain or other complications.
It's important to remember that (unlike the Depuy ASR hip) the Depuy Pinnacle was never officially recalled by Depuy Orthopaedics.  Depuy has taken the position that the Pinnacle is different and safer than the ASR hip components.  But this latest jury verdict does not help J&J advance that narrative.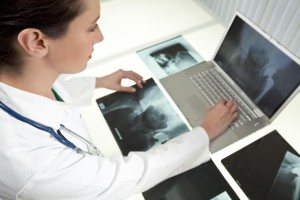 The Depuy Pinnacle system was allegedly designed to provide better range of motion and to be attractive to an active group of patients undergoing hip replacement surgery.  One of the major complaints from injured patients is that the metal components grind and release metal particles into the body and blood of the patient.  And like the Depuy ASR hip, the Depuy Pinnacle hip bypassed the normal pre-market testing for a new medical product through a process known as "510(k)."
The Takeaway
This is a great result for these five plaintiffs but also for the thousands of people who had hip replacement surgery where the Depuy Pinnacle was implanted.  The plaintiffs' executive committee now has a huge verdict to use as leverage when the committee negotiates a  global settlement with Depuy and J&J attorneys.  There is now a much better chance that the plaintiffs will be fairly compensated for their injuries.
I will continue to provide updates on future Depuy Pinnacle trials and settlement discussions as they occur.