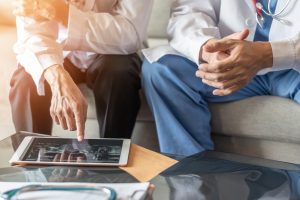 I get this question fairly often, and it's a good one. It usually goes something like this: a person had a total hip replacement several years ago. A few years pass. Then out of the blue the individual receives a letter from the artificial hip manufacturer or from the implanting surgeon explaining that a recall has been issued for the artificial hip components implanted. (And these are the lucky patients; many people who receive an artificial hip that was later recalled never get notification from their doctor, the manufacturer, or anyone. They don't discover they have a defective artificial hip until the pain, metallosis, or other injury develops.) If I were in this position, and I received a recalled artificial hip, I would want to know: Should I have the recalled hip removed? And should I have the hip removed immediately?
As with most things in life, the answer is not simple.
I have been a product liability lawyer for many years now, and in that time I have spoken with hundreds of people suffering from defective products. I have heard dozens of variations on a similar narrative. While this is neither medical nor legal advice, here are my suggestions:
Don't panic. Panic never helps, whether you are confronting a decision on revision hip surgery or trying to escape from a bear. (I know, this is easy for me to say.) You do not need to rush out and schedule emergency surgery as soon as get the recall letter. But you should start taking deliberate steps to find answers to your questions and to protect your health, which means first:
Take stock of your physical condition. How do you feel? How does the hip function? Do you feel any pain? Any other symptoms? Can you still exercise, or have you slowly given up many of the physical activities you used to enjoy? What has your doctor said to you in your recent office visits related to the condition of the hip replacement?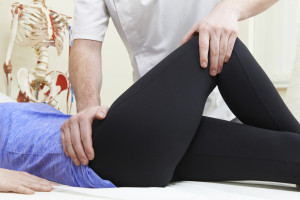 Schedule an appointment with your orthopedic surgeon. You need to meet with your orthopedic surgeon and ask him all the questions you have about the recall and the implanted artificial hip: why was it recalled? what is the defect? how has the defect harmed people? what symptoms can the defect cause? And of course: should I get the revision surgery?
Get metals levels checked. As part of this visit with your surgeon, you will want to have him or her order lab work to check your cobalt and chromium levels. Even artificial hips that are not metal-on-metal (MoM) can leach metals into the blood and tissue. It is important to get blood work done to see if you have elevated metal levels.
Do your research. Read as much as you can about the recalled artificial hip, starting with the FDA website but also working your way to reputable news sources. Find out what is defective about the artificial hip and what problems it is causing when the hip fails.
Self-assess. What is your level of anxiety? Are you the kind of person who will suffer with the idea of a recalled product in your body, even in the absence of serious symptoms? Or do you trust your surgeon to give you good advice on revision surgery? If your hip feels good and you have no anxiety, you may be able to hold off on revision surgery. As part of this step, it would also be helpful to discuss revision surgery with your spouse, your family, and even with trusted friends.
Get revision surgery if you need revision surgery. Once you go through the steps above, you and your surgeon should have a long discussion about the pros and cons of revision surgery. No surgery is low-risk, so you need to make this decision deliberately and carefully. If you have pain, and if you have elevated metal levels, your surgeon will most likely advise revision surgery. On the other hand, if your hip is functioning well, and you have no discernible metal levels, and you otherwise feel fine, you and your surgeon may decide to take a wait-and-see approach. In this case, however, you need to maintain vigilance: schedule periodic metal blood tests, arrange frequent follow-ups with your surgeon, and keep a symptoms journal if they arise.
If necessary, seek out a second opinion. It is vital that you trust your surgeon. If you feel you are not getting your surgeon's full attention or consideration, find another orthopedic surgeon. Ask around for trusted surgeons in your area. Go through the process with the new surgeon. Occasionally some surgeons have reasons for dismissing the importance of recalled medical devices like artificial hips, so they may downplay the importance of removing the recalled artificial hip. (I've known at least one surgeon who said high metal levels were not a health risk.) Above all, you should always rely on doctors you trust to make decisions on surgery.
This is not legal or medical advice.