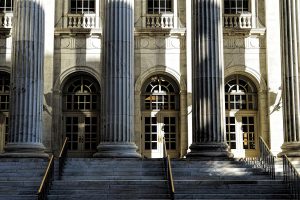 In every lawsuit the court issues key rulings which will impact the outcome of the case. By "court" I mean the presiding judge. Some court decisions end the lawsuit (e.g., a judge granting a defendant's summary judgment motion). Some decisions kick a leg of the stool out from under one party (granting a motion to exclude one side's key expert witness). As I have written about in this blog, a judge has great power and influence over every court case. One decision has the power to make or break the lawsuit.
Recently, in the Cook IVC filter multidistrict litigation, a federal judge has refused to bar discovery involving an allegation that Cook failed to report to the FDA bad results with the Cook IVC filters.
What Is Discovery?
After a lawsuit is filed, the defendants have the chance to "answer" the complaint ("yes, we admit that happened" or "no, we deny the truth of that statement"). After these "pleadings" are filed, the parties engage in formal discovery. In civil litigation, discovery is the exchange of documents and information between the parties. It is required by the Rules of Civil Procedure. It goes like this: one side will write out questions (Interrogatories) or requests for documents (Requests for Production of Documents). Unless there is a compelling reason to withhold the information, the other side must then prepare written answers and make all requested documents available to the requesting party. From there, the parties can build their cases for trial.