Female contraception is common these days, with many medications, medical devices and methods available. One popular birth control method is the intrauterine device, or IUD.
There are many companies making different types of IUDs that work in different ways. Some use copper as the primary means of contraception while others use hormones. One of the most popular hormonal IUDs available goes by the brand name Mirena.
How Does the Mirena IUD Work?
Mirena is a hormonal IUD that is inserted into a woman's uterus. Once inserted, the IUD continuously releases a small amount of the hormone levonorgesterel. The Mirena IUD is extremely effective and works primarily by preventing fertilization from occurring, rather than preventing implantation of the fertilized egg into the uterus.
Another advantage of the Mirena IUD is that it works for a long period of time (three to five years) without any intervention by the woman. And when the effective time period of Mirena passes or the woman decides she wants to try to get pregnant, the Mirena IUD can be removed and fertility restored. Because of these advantages, many women have chosen Mirena as their preferred form of birth control.
What's Wrong with the Mirena IUD?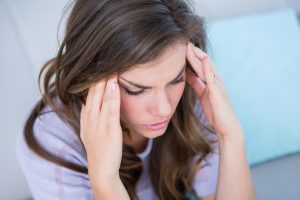 Despite its effectiveness as a contraceptive and its popularity, the Mirena IUD has caused some women to suffer from a variety of serious conditions, including the dangerous buildup of cerebrospinal fluid in the brain. This fluid buildup then causes an increase in intracranial pressure and can lead to severe headaches, ringing in the ears, nausea, blurred vision, neck pain, and blindness due to the swelling of the optic nerve.
Many women experience progressively worsening vision as the optic nerve swelling increases. Most of these symptoms are similar to those people suffering from a brain tumor. There are several names to describe this condition, including Pseudotumor Cerebri (PTC) and Intracranial Hypertension (IH).
Depending on the woman, the effects of PTC or IH can sometimes be reversed, but it often results in permanent damage to a woman's vision. Even if the effects can be reversed, it usually takes years of maintaining normal intracranial pressure in the brain. As a result of these problems, many lawsuits against Bayer, the maker of Mirena, have recently emerged.