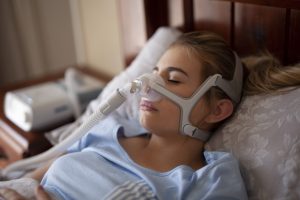 Philips Respironics (Philips) is a leading manufacturer of CPAP and BiPAP machines to help individuals treat their sleep apnea. Philips also makes ventilators which are often used in the medical setting. Earlier this summer, they announced a recall of many of these devices due to the potential harm they could cause their users. Let's take a quick look at the nature of this recall and the resulting litigation.
Why Is There a Recall?
A variety of ventilators, CPAP and BiPAP machines produced by Philips use polyester-based polyurethane (PE-PUR) foam. The purpose of this material is to reduce the sound and vibration from these devices. However, this foam may break down and injure the user. It's suspected that high heat and humidity could make this problem worse.