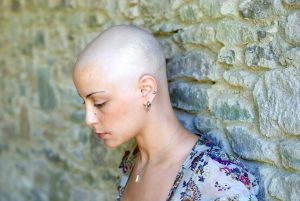 Cancer is rough. It is a disease that has caused massive suffering, and virtually every family will be affected by it at some point. Doctors and scientists have tried to treat or cure cancer in patients ever since humans have existed as a species. In fact the name of this disease originates from ancient doctors who treated cancer and observed how a tumor's appearance reminded them of crabs (cancer is Latin for crab).
Despite these efforts at fighting cancer over thousands of years, there is no complete cure and many current treatments, such as chemotherapy, have severe side effects.
Because of chemotherapy's significant side effects and a general inability to completely cure the patient, a cost benefit analysis has always been important for cancer patients. Many cancer patients have to ask themselves if going through several weeks or months of misery is worth adding months or years to their lives. It's an awful choice to make.
In making these decisions, cancer patients must rely on information from cancer drug companies, as well as their own doctors, to understand a chemotherapy drug's effectiveness and side effects. Unfortunately, it appears one particular cancer drug maker, Sonafi SA, may have covered up the truth about its chemotherapy drug Taxotere in order to boost profits, regardless of what harm the drug may have caused to patients taking it.
What Is Taxotere?
Taxotere is the brand name for the cancer drug Docetaxel. It works by damaging the physical structure of cells so that cells cannot divide and reproduce. Taxotere has been used largely to treat breast cancer, but it has also been used to treat:
Lung cancer
Stomach cancer
Neck and head cancer
Prostate cancer
Like other chemotherapy drugs, Taxotere attacks both "good" and cancerous cells. This often leads to notable side effects, including:
Fatigue
Nausea and vomiting
Diarrhea
Muscle and joint pain
Fingernail and toenail  damage
Shortness of breath
Mouth sores
Swollen hands and feet
Loss of appetite
Hair loss, both temporary and permanent
The side effect of hair loss is not initially notable because it's one of the most common chemotherapy drug side effects. What is notable is that the hair loss can sometimes be permanent, despite Sonafi SA's assertions to the contrary.
What Sonafi SA Did Wrong?
The alleged wrongs of Sonafi SA revolve around misinforming cancer patients in two primary ways. First, it is alleged that Sonafi SA covered up data from studies that showed that Taxotere not only caused permanent hair loss, but did so at a rate much higher than comparable chemotherapy drugs.
Second, it is also alleged that Sonafi SA falsely marketed Taxotere as being more effective than other chemotherapy drugs. Basically, similar chemotherapy drugs worked just as well as Taxotere, but they also did so with a smaller likelihood of permanent hair loss. Sonafi SA allegedly went to great lengths to prevent cancer patients from learning this fact.
Taxotere Litigation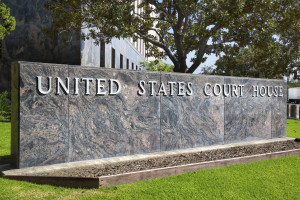 As a result of the above allegations, thousands of cancer patients have sued Sonafi SA and its affiliated business entities. Currently, there are over 1,000 lawsuits involving Taxotere in the multi-district litigation or MDL located in the Eastern District of Louisiana. This number is expected to rise because the MDL consolidation effort will also include cases that involve generic versions of Taxotere.
The Taxotere MDL is currently in the early stages of litigation, although it has been reported that Judge Kurt D. Engelhardt overseeing the MDL has pushed the attorneys involved to focus on settling the cases and less on preparing for trial. We will see how that takes shape.
If the Taxotere MDL cases settle, it may take a while, but Judge Englehardt has a reputation of making settlements happen.  I will let you know if there are any significant developments.