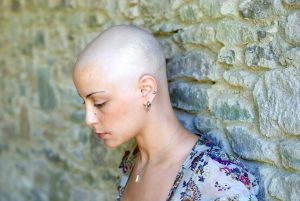 Cancer is rough. It is a disease that has caused massive suffering, and virtually every family will be affected by it at some point. Doctors and scientists have tried to treat or cure cancer in patients ever since humans have existed as a species. In fact the name of this disease originates from ancient doctors who treated cancer and observed how a tumor's appearance reminded them of crabs (cancer is Latin for crab).
Despite these efforts at fighting cancer over thousands of years, there is no complete cure and many current treatments, such as chemotherapy, have severe side effects.
Because of chemotherapy's significant side effects and a general inability to completely cure the patient, a cost benefit analysis has always been important for cancer patients. Many cancer patients have to ask themselves if going through several weeks or months of misery is worth adding months or years to their lives. It's an awful choice to make.