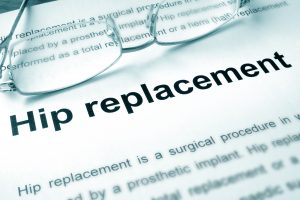 I have written about artificial hip litigation on this site more than any other area of product liability law, and for a very good reason: there is a lot to write about. Metal-on-metal hips have gravely injured tens of thousands of people, and new victims are undergoing revision surgeries each week to remove defective hips. One current active litigation involves Smith & Nephew "Birmingham" artificial hips. MDL 2775 is the multidistrict litigation court handling hundreds of lawsuits filed against medical device maker Smith & Nephew for these (allegedly) defective artificial hips. There are several artificial hip products involved in MDL 2775:
Birmingham Hip Resurfacing System (BHR). The multidistrict litigation court was first organized to handle these BHR lawsuits. The BHR system is a type of metal-on-metal artificial hip, but in resurfacing procedures the  hip "ball" bone is shaped and resurfaced with a smooth metal covering and a metal shell is implanted into the hip socket, thus creating a metal-on-metal connection or "articulation." As with most metal-on-metal artificial hips, Smith & Nephew uses cobalt and chromium to construct both of these resurfacing components. These metals have been shown to wear away and leach into the blood and tissue of the patient, causing all kinds of symptoms and problems, including metallosis.
BHR Hip Components Used in Total Hip Arthroplasty (THA). These hip implants are constructed with Smith & Nephew BHR components and non-BHR components, but instead of resurfacing the "ball-bone" with a metal covering the bone is removed and a metal ball component is implanted. MDL 2775 added these Total Hip Arthroplasty (THA) cases to the litigation shortly after the MDL launched.
Smith & Nephew R3 Liners. This hip implant consists of a metal liner placed between the femoral head and cup, which creates a metal-on-metal articulation. The R3 has experienced many of the same problems that other metal-on-metal hip implants have caused, including metallosis, pain, and loosening. Smith & Nephew issued a voluntary recall in June of 2012. At the time of the recall, approximately 4,000 R3 liners had been implanted in patients in the United States.
Judge Catherine Blake–who oversees the MDL–has divided the cases into two tracks: the "BHR Track" and the "THA/R3 Track." For a person injured by the failure of one of these hip implant systems, you will need to verify the exact components implanted and file the proper case under the BHR Track or the THA/R3 Track. (Of course, your attorney is supposed to do all of this work, and you need an attorney for these kinds of cases, as I discuss here.)
Some Smith & Nephew Cases Dismissed Because They Were Filed Too Late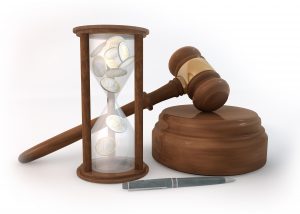 On November 19, 2018, Judge Blake considered motions to dismiss from Smith & Nephew lawyers, who argued that dozens of cases in the MDL were time-barred. I wrote about statutes of limitations in a prior post, and I've referenced it often on this site, but in a nutshell it is one major defense for a company sued by a person injured by a defective product.
Judge Blake denied most of the motions to dismiss in her Order. So that's the good news. She observed that many of the cases hailed from states with "discovery rules." The discovery rule clarifies when the clock starts ticking to file a product liability case. It typically means that the clock cannot start ticking against the injured person until the person discovers (or reasonably should have discovered) that he or she was injured by a defective product. As I've discussed, determining that moment of "discovery" can be difficult for medical devices.
With regard to Smith & Nephew's motions to dismiss, Judge Blake dismissed a few cases that were clearly outside the time-limits for bringing a case in that plaintiff's home state, but kept most of the cases where discovery rules applied or where there was some ambiguity about the passage of time.
As you can imagine, defense attorneys press these statutes of limitation defenses aggressively, so be careful. The takeaway: do not "sleep on your rights." If you think you have been harmed by a defective product, contact an attorney immediately.
Smith & Nephew Mediation Scheduled for January 30, 2019
Smith & Nephew has not yet made any serious effort to settle these cases, although the company initially expressed some willingness to discuss settlement of the THA/R3 track cases. Judge Blake ordered mediation to be held on January 30, 2019. Smith & Nephew is asking all THA/R3 Track plaintiffs to produce relevant medical records so that the company can properly evaluate each of the THA/R3 cases. If mediation does not lead to a global settlement of these cases, discovery will continue, including depositions to be taken in the coming months.
Trial Dates Scheduled
The BHR Track cases have trial dates set for March 2020. If THA/R3 mediation is not successful at the end of this month, the plaintiffs' team will ask Judge Blake for a trial date to be scheduled shortly after the trial for the BHR Track cases.
If you were implanted with a Smith & Nephew artificial hip (of any kind) and are suffering problems, give me a call to discuss further: 919.546.8788.
Note: All information in this post was distilled from publicly available information and news sources.