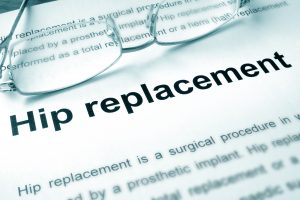 I have written about artificial hip litigation on this site more than any other area of product liability law, and for a very good reason: there is a lot to write about. Metal-on-metal hips have gravely injured tens of thousands of people, and new victims are undergoing revision surgeries each week to remove defective hips. One current active litigation involves Smith & Nephew "Birmingham" artificial hips. MDL 2775 is the multidistrict litigation court handling hundreds of lawsuits filed against medical device maker Smith & Nephew for these (allegedly) defective artificial hips. There are several artificial hip products involved in MDL 2775:
Birmingham Hip Resurfacing System (BHR). The multidistrict litigation court was first organized to handle these BHR lawsuits. The BHR system is a type of metal-on-metal artificial hip, but in resurfacing procedures the  hip "ball" bone is shaped and resurfaced with a smooth metal covering and a metal shell is implanted into the hip socket, thus creating a metal-on-metal connection or "articulation." As with most metal-on-metal artificial hips, Smith & Nephew uses cobalt and chromium to construct both of these resurfacing components. These metals have been shown to wear away and leach into the blood and tissue of the patient, causing all kinds of symptoms and problems, including metallosis.
BHR Hip Components Used in Total Hip Arthroplasty (THA). These hip implants are constructed with Smith & Nephew BHR components and non-BHR components, but instead of resurfacing the "ball-bone" with a metal covering the bone is removed and a metal ball component is implanted. MDL 2775 added these Total Hip Arthroplasty (THA) cases to the litigation shortly after the MDL launched.