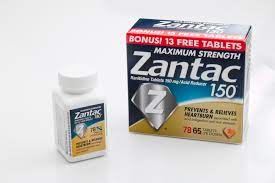 Zantac was a popular drug for many years but has now been removed from shelves. If you are  wondering why this once popular heart burn medication is now facing recall and litigation, listen to this podcast episode. 
In this episode Clay Hodges shares the story of Zantac, how successful marketing turned the medication into a blockbuster, and how harmful chemicals eventually forced it off the market. If you or someone you know may have taken Zantac, this episode is full of vital and resourceful information. 
Show Highlights: 
What is Zantac

 

How marketing enhanced the popularity of Zantac

 

The negative impacts of NDMA and what makes it dangerous

 

What makes NDMA a major health risk

 

How NDMA can form in the body after taking Zantac
Ways NDMA can show up in the Zantac manufacturing process

 

Zantac multidistrict litigation (MDL) and other issues with ranitidine

 
Links: 
Contact Clay: 919–546-8788
https://www.northcarolinaproductliabilitylawyer.com/failed-hips-and-harmful-drugs-the-product-liability-podcast/
Note: Defendants in the Zantac/ranitidine litigation dispute many of the allegations in the MDL litigation, and Plaintiffs will have to prove their cases in court. The information provided in this podcast was developed from studies, news articles, and publicly-available court materials.