An important trial is taking place over testosterone in Illinois. As part of the testosterone prescription multidistrict litigation, manufacturer AbbVie, Inc. is defending itself against claims that Androgel, a roll-on testosterone product, caused the heart attack of Jesse Mitchell in 2012 after years of taking the prescription medication. Let's take a look at that case:
Mitchell v. AbbVie Inc. (1:14-cv-09178)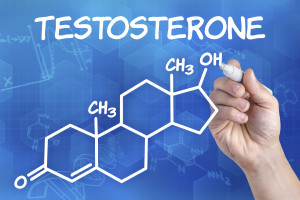 In 2007 Jesse Mitchell visited his doctor complaining of a constellation of symptoms, including fatigue and depression. He was 44. The doctor ran tests, discovered low testosterone levels, and prescribed Androgel, an easy-to-use roll-on testosterone product manufactured and (aggressively) marketed by AbbVie, Inc. Mitchell applied the roll-on testosterone to his upper body for several years. In 2012, at the age of 49, he had a massive heart attack. From trial and media reports, the heart attack permanently damaged his heart and almost killed him.
Mr. Mitchell and his wife filed suit, alleging that AbbVie sold Androgel without warning men adequately about the increased risk for heart attacks. The plaintiffs' legal team has put on its case for more than a week now. Yesterday an expert for the Mitchells, Dr. Hossein Ardehali, testified that in his expert opinion there was a connection between use of testosterone products like Androgel and the increased risk of heart attacks. He also specifically connected Jesse Mitchell's 2012 heart attack to his use of Androgel. Dr. Hossein is a cardiologist at Northwestern University.
The drug company's defense, as it often turns out to be, is that the FDA did not see a serious problem with Androgel and did not require further testing. Manufacturers often blame the FDA, saying in effect, "don't blame us; the FDA should have caught the problem." (This is one vital reason the FDA should always be run by thoughtful, smart, consumer-protective department heads.) In the Mitchells' case, defense lawyers have argued that no studies have shown a direct link between use of Androgel and heart attacks, and that is why the FDA did not require warnings about heart attacks until recently.
So there is the issue for the jury: how much evidence of a link between testosterone and heart attacks is enough? How many men who use Androgel need to have heart attacks before a connection is made? The defense will answer that question this way: sufficient causation requires more than the number of men who have had heart attacks so far. The plaintiffs will argue in response that the number of heart attacks in men using Androgel is sufficient to show a dangerous connection between use of the drug and heart attacks.
The jury will decide the matter, as least with respect to Jesse and Kimberly Mitchell, in the next week or so. I will keep you updated as always. If you are currently taking Androgel or some other testosterone product, you may want to check out my blog post: Seven Things You Should Do If You Were Harmed By Testosterone.
A Little Background on Testosterone Litigation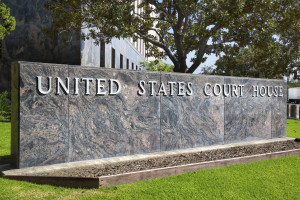 The lawsuits against testosterone drug companies have increased in the past several years. Currently more than 4,000 men and families have filed suit. On June 6, 2014, the Judicial Panel on Multidistrict Litigation (JPML) created a multidistrict litigation (MDL) site in the federal District Court for the Northern District of Illinois, with Judge Matthew Kennelly presiding. The MDL has been expanded to include lawsuits against the makers of Androgel, Axiron, Fortesta, and Delatestryl, all different testosterone products.
What is Testosterone?
Testosterone is a naturally occurring hormone which is important to the development of masculine characteristics and male growth. It is mainly produced in the testicles. Testosterone production increases during male puberty, and the hormone works to deepen the male voice and increase muscle mass; it also functions to increase facial and body hair, and to spark the sex drive. It's the thing that helps the boy become the "man" (at least physically).
Testosterone can also be produced in laboratories. The FDA has approved these products for men who "who lack or have low testosterone levels in conjunction with an associated medical condition." (My emphasis.) Examples of an "associated medical condition" include failure of the testicles to produce testosterone because of reasons such as genetic problems or chemotherapy.
What Is Hypogonadism?
Hypogonadism is a medical condition which occurs when a man's body is unable to produce enough testosterone because of an underlying problem with the testicles and/or parts of the brain that regulate the testicles, such as the hypothalamus and pituitary gland. When testosterone levels fall below a certain this range, the levels are considered to be low. But that still doesn't automatically mean the man needs to begin TRT. In fact, many doctors discourage taking testosterone except in serious, isolated cases.
Studies Show Increased Risk of Heart Attacks
In 2010 The New England Journal of Medicine published the results of a study on the effects of testosterone therapy. More than two hundred men with a mean age of seventy-four were studied over a six-month period. In the study the group undergoing testosterone replacement therapy had higher rates of dermatological, respiratory, and cardiac events that the group receiving a placebo. The study revealed that twenty-three men receiving testosterone had "cardiovascular-related adverse events" compared with five in the placebo group. This is a remarkable result: those men receiving testosterone were almost five times more likely to suffer a heart attack or other heart issue than were the men taking sugar pills.
Three other studies in 2013 and 2014 indicated an increased risk of heart attacks in those men taking prescription testosterone.
FDA Requires Revisions to Testosterone Warning Labels
In a September 2014 hearing, an FDA advisory panel voted to require revisions to the labels of testosterone drugs. The revision would emphasize that the product should be prescribed only to those men suffering from serious testosterone deficiencies, and not to men who are dealing with the normal decrease of hormone levels that occur with the aging process. The panel also noted that recent studies showing an increase in heart attacks and strokes among some users of testosterone should induce those drug companies to conduct further studies on the risks of TRT.
On March 3, 2015, the FDA required further label revisions to warn of the "possible increased risk of heart attacks and strokes associated with testosterone use."
The information in this post was gathered from the FDA and other media and news sources.