A few weeks ago I wrote about an Androgel testosterone case being tried in Illinois. We now have the verdict, and the result is, well, a mixed bag. Still, on balance, it must be viewed as a win for plaintiffs, and a major rebuke for companies like AbbVie, Inc. who aggressively market their prescription drugs for off-label uses. After all, at the end of trial the jury awarded the plaintiffs $150 million in punitive damages for fraudulent misrepresentation.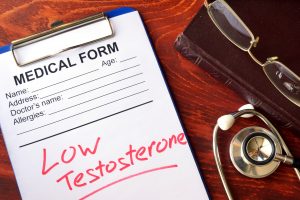 Just to recap, Androgel is a roll-on testosterone product. Jesse Mitchell began taking Androgel in 2007 after doctors ran blood tests and found that Mitchell's testosterone levels were quite low. In 2012, at the age of 49, Jesse Mitchell had a massive heart attack. From what I've read, the heart attack almost killed him.
Mitchell and his wife sued AbbVie in 2014, claiming the company marketed and sold Androgel without properly warning men about the increased risk for heart attacks. During the trial an expert for the Mitchells testified that in his opinion there was a connection between Mitchell's 2012 heart attack and his extended use of Androgel.