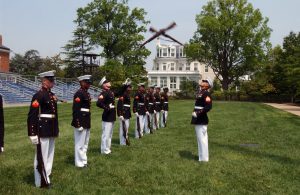 Marine Corps Base Camp Lejeune (Camp Lejeune) is an important military base and training facility for the U.S. Marine Corps. Located on the coast of North Carolina, many Marines and their families have spent extended time at this base. In fact, before law school I was an English instructor at Coastal Carolina Community College, located just a few miles away from Camp Lejeune. I taught hundreds of students who were active-duty Marines or Marine-dependents, and many of them lived or worked on the base.
However, from at least August 1, 1953 to December 31, 1987, many of the base residents were likely exposed to toxic chemicals from the drinking water. And this exposure has potentially led to a variety of serious medical issues, including death.
But for the time being, taking legal action for injuries relating to toxic water exposure at Camp Lejeune has been impossible. But the likely enactment of a new federal law should change that.
Camp Lejeune Water Contamination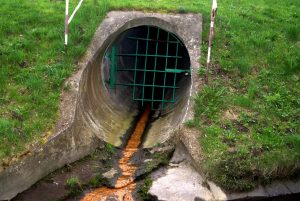 According to the Agency for Toxic Substances and Disease Registry, much of the drinking water at Camp Lejeune was contaminated with a variety of chemicals, including:
Trichloroethylene
Tetrachloroethylene
Vinyl chloride
Exposure to the drinking water at Camp Lejeune that contains these and other chemicals has been linked to health ailments, such as:
Kidney cancer
Bladder cancer
Liver cancer
Non-Hodgkin lymphoma
Leukemia
Cardiac defects
Multiple myeloma
Adverse birth outcomes
Parkinson's disease
Aplastic anemia
Veterans who meet certain requirements are eligible for disability benefits from the U.S. Department of Veterans Affairs. But this has not properly compensated all affected individuals. Attempts to file civil suits have failed, largely because of something called a statute of repose.
What's a Statute of Repose?
A statute of repose places a deadline on when potential plaintiffs can file a lawsuit. It's very similar to a statute of limitations in that it essentially bars any legal action unless it's brought by a specific deadline. But a statute of repose differs from a statute of limitations in one key way.
The statute of repose "clock" begins after the defendant does something. It has no relation to when the plaintiff got injured or discovered their injury. In contrast, a statute of limitations "clock" typically starts after the plaintiff was injured or when they should have discovered the injury with reasonable effort.
In plain English, this means if you're a plaintiff, you do not want a statute of repose to apply, because it can extinguish your rights to pursue a case even before you are aware that you have a case.
When it comes to water contamination injuries from Camp Lejeune, for now, the statute of repose applies. And in North Carolina, based on the relevant dates when Camp Lejeune's drinking water was contaminated, the deadline to file a civil suit has passed.
Even though North Carolina's statute of repose has been amended, these changes didn't apply retroactively. This meant that previously time-barred cases could not be resurrected. But thanks to a soon-to-be enacted federal law, victims of Camp Lejeune toxic drinking water exposure could get their day in court.
Honoring Our PACT Act of 2022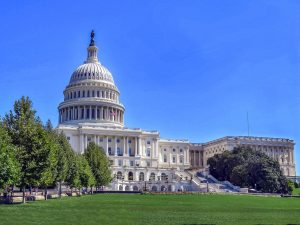 For the past few years, there have been multiple attempts to pass the Camp Lejeune Justice Act that would allow individuals exposed to the hazardous chemicals in Camp Lejeune's drinking water to sue the federal government. These prior attempts have failed, although it appears there might be future success.
The Camp Lejeune Justice Act of 2022 was included as part of the Honoring Our PACT Act of 2022, which just passed the U.S. Senate. It's very similar to the version that was passed by the House of Representatives earlier, but due to changes made in the U.S. Senate, it needs to go back to the House of Representatives to be voted on again. It's expected to pass and quickly signed into law by President Biden.
What Does the Camp Lejeune Justice Act of 2022 Do?
Assuming it gets enacted, the Camp Lejeune Justice Act of 2022 will eliminate the ten-year statute of repose with respect to bringing a personal injury lawsuit due to toxic water exposure at Camp Lejeune. To be eligible to take advantage of the Camp Lejeune Justice Act of 2022, an individual must meet all of the following requirements:
Must have been on base for at least 30 days between August 1, 1953 and December 31, 1987. This includes those who may not yet have been born, but whose mothers were pregnant and on-base at this time.
Must first file a claim to the appropriate federal agency pursuant to 28 U.S. § 2675 and have that claim denied.
File the lawsuit in the U.S. District Court for the Eastern District of North Carolina (my "home" district).
Begin the lawsuit within two years of the law going into effect or 180 days after having a claim denied by a federal agency, whichever is later.
As for recoverable damages, plaintiffs can't recover punitive damages. Also, any compensation relating to toxic water exposure from Camp Lejeune that was received through the VA, Medicare or Medicaid will offset any damage award received from a Camp Lejeune Justice Act of 2022 lawsuit.
Another thing potential plaintiffs should keep in mind is that if they sue under the Camp Lejeune Justice Act of 2022, they can't bring any other civil suit against the United States under any other law.
What Now?
Now we wait for the Camp Lejeune Justice Act of 2022 to become law. So there are no current lawsuits filed under this law. However, as mentioned earlier, all signs indicate that it will go into effect very soon.
In the meantime, if you believe you have been exposed to contaminated water after spending time at Camp Lejeune, you should consider talking to an attorney about obtaining compensation for any injuries you may have suffered. Feel free to call me at 919.546.8788 if you have any questions.