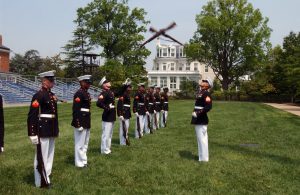 Marine Corps Base Camp Lejeune (Camp Lejeune) is an important military base and training facility for the U.S. Marine Corps. Located on the coast of North Carolina, many Marines and their families have spent extended time at this base. In fact, before law school I was an English instructor at Coastal Carolina Community College, located just a few miles away from Camp Lejeune. I taught hundreds of students who were active-duty Marines or Marine-dependents, and many of them lived or worked on the base.
However, from at least August 1, 1953 to December 31, 1987, many of the base residents were likely exposed to toxic chemicals from the drinking water. And this exposure has potentially led to a variety of serious medical issues, including death.
But for the time being, taking legal action for injuries relating to toxic water exposure at Camp Lejeune has been impossible. But the likely enactment of a new federal law should change that.