I just spent a few days in Charleston, South Carolina. As always, I was mystified at all the different ways the hotel charged me for one room. There was of course the room charge (I was expecting that) but there were also daily parking fees, and taxes, taxes, taxes: state and city, a charge generically labeled "tax," even a separate line-item for something called "tourism tax." Beyond that, I tipped the bellman each time he touched my luggage, the barista for pouring my morning coffee, and the accommodating concierge who gave my family helpful maps of the city.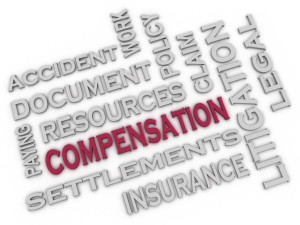 So let's get it out of the way: everything in life costs money. A personal injury lawsuit is no different. It is expensive to bring a lawsuit, and it is extremely expensive to litigate a case through trial. Most times, an injury suit settles before trial, but even then there are costs that will have to be paid out of your negotiated settlement amount. Best to be educated about these costs up front and be prepared for them when your settlement approaches.
Litigation Expenses
Think "hard costs" or "out of pocket" costs. These are the costs incurred in bringing the lawsuit in the first place. First, there are "filing fees" in every state and federal court in the country. In North Carolina, the cost of filing a lawsuit in federal court is $400.00. After that, there will be additional fees to have the lawsuit "served" on the adverse parties (the people and companies you sued). There will expenses for postage (FedEx overnight deliveries, certified mail deliveries, even simple stamps), and photocopies. Beyond that, your attorney will have ordered and prepaid for copies of all medical records in your case, which will include X-ray films or CT scans or MRI results. No doctor's office I have ever encountered hands over these medical records and films for free. So the attorney will usually advance the funds to pay for these records (unless your retainer agreement requires that you pay out-of-pocket costs as you go). But once there is a settlement, these hard costs must be repaid. It is a good idea for you to know the amount of the hard costs—even month to month—as you go along, so you can make an educate decision when an offer of settlement is made.
Medical Bills and Liens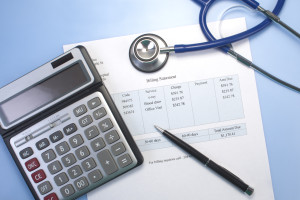 Most personal injury cases have lingering unpaid medical bills and medical liens. A typical revision surgery in an artificial hip case can cost $50,000.00 (sometimes more) when the surgeon's fee and the hospital fee and the physical therapy costs and other expenses are calculated. Your attorney must pay these medical bills from the settlement funds before he or she can disburse the net settlement proceeds to you. Usually a hospital and other medical providers will submit a medical "lien" directly to your attorney putting him or her on notice of the unpaid bill. At the point, the attorney has an affirmative duty to pay this lien. Often the attorney can negotiate a reduced amount of the medical bills as settlement negotiations occur.
Health Insurance Subrogation
This one stings. Your medical care was likely covered in part by your health insurance. If you receive payment for injuries from the manufacturer of a defective medical device or drug, your health insurance provider will likely seek "subrogation" for the medical care it paid on your behalf. So if, say, Blue Cross paid a total of $20,000.00 for your revision surgery, and you are then paid a settlement for a defective medical device, Blue Cross will want reimbursement (subrogation) for its payments made on your behalf.
This line-item stings because you have paid health insurance premiums for years to provide medical care when you are injured, and then the moment you receive compensation for an injury caused by someone else, the health insurance company wants to be repaid for the medical care it paid on your behalf. It doesn't sit well with me, but health insurance companies have good lobbyists working for them.
Litigation Loans
If you received a litigation loan, which I wrote about here, you must repay that to the loan provider, with the interest specified in the litigation loan contract.
Attorney's Fees
Virtually all injury cases operate under a contingency fee arrangement. This means that the attorney will be paid a percentage of any financial recovery (either from settlement or verdict) at the conclusion of the case. It is called "contingency" because the legal fee is contingent on a successful outcome. If the case is lost, the attorney receives no legal fees. Typically the legal fee in an injury case is one-third of the gross amount of the settlement, but it can be as high as 40%, particularly if multiple law firms are involved (which is not uncommon in complex injury cases), or even higher if liability in the case is uncertain and other "problems" in the case exist. So if you have hired an attorney under a typical contingency fee contract with a one-third contingency payment, and you then settle the case for $150,000.00, the legal fee will be $50,000.00.
Quick note on legal fees. I can't speak for other attorneys, but I am always willing to represent any individual in an injury case pursuant to an hourly fee arrangement. If at the beginning of the representation a client requests to pay legal fees under an hourly-fee arrangement, I will always agree. This would mean that the client will pay me by the hour for my legal work, and therefore at the end of the case the client will be able to keep the entire settlement amount (after hard costs and medical bills and other expenses are paid). The hourly fee is the legal fee arrangement most often used in civil litigation cases (e.g., like breach of contract cases).
I realize these costs and fees may seem overwhelming, not unlike the myriad charges for a single hotel room in Charleston. But it is critical for you to be aware of these costs in advance when negotiating your settlement so you can make an informed decision. Good luck.
Note: I represent individuals injured by defective medical devices and drugs in the Carolinas and throughout the country. If you have specific questions, call me: 919.546.8788.