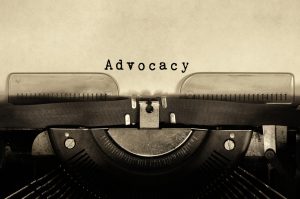 This is my pitch: People who had to undergo revision surgery because their DePuy ASR artificial hip failed should be compensated for their injuries, even if the revision surgery occurred beyond the ten-year anniversary date of the original implant surgery.
Let me admit the obvious: It's a bit self-serving for me to argue this point. I am an attorney and I represent individuals injured by the failure of the DePuy ASR device. But I have read a lot about these cases, over many years, and the more I understand the science behind these metal-on-metal (MoM) hips (or the lack of science), I am more convinced that thousands of people have been unfairly injured, even if those injuries did not become obvious for several years. Even ten years.
The DePuy ASR Settlements
I have written extensively about the ASR Settlements. The first and second agreements offered compensation for individuals who had revision surgery up to nine years after the original implant surgery. The third settlement agreement (or second extension agreement if that makes more sense), for the first time, extended the offer of compensation to those individuals who underwent revision surgery after the nine year anniversary up to the ten year anniversary. So that was progress.
The deadline for the third settlement deadline has passed. It applied to people who had revision surgery prior to February 15, 2017 (essentially a year ago). Still, there are many people out there who had revision surgery after February 15, 2017. Other people are having problems but haven't scheduled revision surgery. Some of these people had the ASR implanted eight years ago, but others may have had it implanted ten years ago, and even longer.
My Pitch:
Most of these people implanted with the ASR have no idea the product in their bodies fails at a much greater rate than other artificial hip systems. Many of these people are not aware that they have been injured. For example, many people do not immediately feel the effects of metallosis (the build up of metals in the blood and tissue). Others have neurological symptoms related to elevated metal levels but assume it is part of aging or caused by something else. A few victims know their DePuy ASR hip has failed but so dread further surgery that they put revision off and simply live with the unpleasant symptoms. These people are injured by the DePuy ASR device, much like people who had revision surgery five or six or eight years after implant surgery.
Beyond that, important information regarding the high failure rate of the ASR took years to be discovered. In hindsight it appears the makers of the ASR were in no hurry to release studies, information, and documentation detailing the high failure rates. I wrote about some of that extensive evidence here. The point is, if a person doesn't know what has caused her injuries, how can she pursue a claim?
Necessary Evils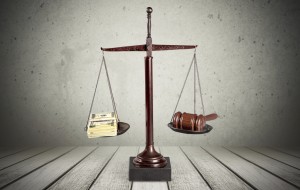 Settlements are necessary evils in litigation. With hundreds or thousands of injured plaintiffs in huge product cases, there is simply no other way to resolve so many lawsuits. And let's face it: in many cases, both sides go away unhappy. The medical device makers don't want to pay billions of dollars to settle cases, and the injured plaintiffs think the terms of settlement are not generous enough to compensate them for their specific injuries. And with any settlement, there will be deadlines that are completely arbitrary. These deadlines inevitably create bizarre and unfair results. For example, I suspect there are at least a handful of people who got revision surgery to remove the DePuy ASR hip on February 16, 2017. Those people did not qualify for the latest settlement agreement. By one day. And there will be plenty of people who received revision surgery at ten years and one day, or ten years and one month. It is simply bewildering that those people should not be permitted to participate in some kind of meaningful settlement.
I believe these people have viable claims. And DePuy Orthopaedics should recognize and pay these claims.
The bottom line is this: time is running out. If you have the DePuy ASR hip implanted, and you have had or need revision surgery, talk to a lawyer immediately about reviewing your possible claims. My firm number is 919.546.8788. Good luck.