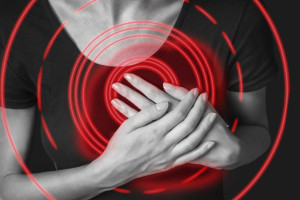 In this post we look at the history of C.R. Bard's problematic IVC filters, which sadly have caused many injuries and several deaths. In May 2015 a multidistrict litigation site (MDL) was selected for claims across the country arising from injuries relating to C.R. Bard's "G2 Series" and "Recovery" IVC filters. But before we get to the Bard MDL, however, we have to ask, "well, how did we get here?"
Bard Recovery IVC Filter
In 2002 C.R. Bard received approval from the FDA to market the Recovery IVC filter. The Recovery received approval for marketing under the dreaded 510(k) approval process, which I have written about often. Soon after the release of the Recovery filter, reports of injuries and deaths began to occur. The primary issues were that the Recovery filter moved (doctors call it "migration") and broke apart much more often than other IVC filters on the market. After many of these alarming results, C.R. Bard arranged for a study to be performed on the Recovery filter, and this study, published in December 2004, concluded that the Recovery filter created a significantly higher risk of injury and death in patients compared to other IVC filters available to physicians and patients. The report qualified its findings by noting that given the "flaws in the data" (whatever that is) it cannot say conclusively that the Recovery filter presents an "excess risk"; the report nevertheless concluded that further investigation is "urgently warranted."
Despite this dire warning, C.R. Bard continued to sell the Recovery filter. It finally discontinued the Recovery in 2005.  But this action was too late: as many as 20,000 people still have the Recovery IVC filter implanted in their bodies to this day.
Bard G2 and G2 Express IVC Filters
In 2005 C. R. Bard introduced the G2 IVC filter. That same year C.R. Bard circulated an internal memo in December 2005 expressing concerns with the safety and functionality of the G2 filter. The Bard Memorandum noted that the G2, much like the Recovery filter, had problems with perforation, tilting, and moving. Despite this information, C.R. Bard kept selling the G2 filter. In 2008, as part of the G2 Series, Bard introduced the G2 Express, which has also been found to move, tilt, migrate, and break apart.
Advance Knowledge of Problems Opens Door to Punitive Damages
I need to pause briefly in the Bard IVC filter saga to explain why the commissioned study and later the internal memorandum on the Recovery and G2 filters is so damning for Bard. It is one thing to actively market a medical device to the public when the company is unaware of its problems. It is another (and awful) thing to market a device when the company has access to valid evidence that the medical device carries unreasonable and potentially serious health risks. In those cases, courts usually permit punitive damages claims to be included in lawsuits against the manufacturer. Punitive damages are separate money damages awarded by a jury and which are intended to punish, reform, and/or deter a bad-acting defendant and others from engaging in similar conduct.  And in fact, several judges have permitted punitive damages claims to go forward against Bard with respect to their IVC filters.
Now back to C.R. Bard and the G2 Series filters.
C.R. Bard continued to market the G2 Series IVC filters until 2010. It has been reported that over 160,000 of the G2 Series filters were implanted in patients, many of whom still have the device inside their bodies. And some of these filters are breaking into pieces, traveling toward the heart, tilting out of position, puncturing veins and doing other really bad things.
Public Cannot Rely on Medical Device Manufacturers
Dr. William Kuo is an Interventional Radiologist at Stanford University Medical Center. He has also developed surgical technique for removing IVC filters, even those that have migrated into precarious parts of the body. He had this to say in an interview with NBC News:
"What we learned the hard way is that we can longer rely on medical device companies to do what's in the best interest of the patient. And we can no longer rely on the FDA to properly regulate these devices."
Quoted in "Why Did Firm Keep Selling Problem Blood-Clot Filters?" by Tim Sandler and Stephanie Gosk, NBC Health News, December 31, 2015.
This is a stunning statement. Frankly, it is refreshing to hear this perspective from a surgeon, and it underscores the key role lawyers must play in protecting the public from flawed medical devices and drugs. If corporations won't police themselves, and if the FDA either can't or won't protect the public, then only lawyers are left to hold these companies accountable.
FDA Dropped the Ball
The FDA has a tough job. With more than 6,500 medical device companies in the United States and many thousands of medical devices on the market, I can imagine that FDA Investigators feel as if they are forced to play whack-a-mole every day of the week. That said, it appears the FDA has really dropped the ball too often in the past ten years, and certainly with C.R. Bard's IVC filters.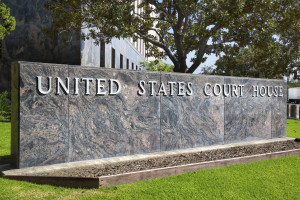 As a result of this unhappy history, many patients have been harmed and some have died. And the lawsuits have followed. The MDL involving C.R. Bard, Inc. was established on May 18, 2015 in federal court in Arizona, but injured people from all over the country can place their lawsuits in the Arizona MDL (you can read about the process of transferring your medical device case to an MDL here.) The cases in the Bard MDL focus on allegations of defective design, misrepresentation in marketing, and failure to warn doctors and patients.
Note: If you received any type of IVC Filter, I encourage you to download the free app titled "IVC Filter Compendium" (http://www.ivcfilterapp.com). In the app physicians have compiled important information on the different types of IVC Filters, the complications that may arise from IVC filter implantation, images of the different IVC filters, recommendations for removal of the filters, and other key information. It's downloadable as a phone application or to your personal computer.