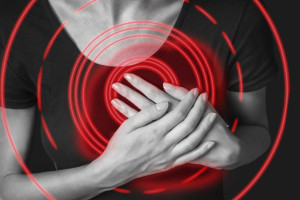 In this post we look at the history of C.R. Bard's problematic IVC filters, which sadly have caused many injuries and several deaths. In May 2015 a multidistrict litigation site (MDL) was selected for claims across the country arising from injuries relating to C.R. Bard's "G2 Series" and "Recovery" IVC filters. But before we get to the Bard MDL, however, we have to ask, "well, how did we get here?"
Bard Recovery IVC Filter
In 2002 C.R. Bard received approval from the FDA to market the Recovery IVC filter. The Recovery received approval for marketing under the dreaded 510(k) approval process, which I have written about often. Soon after the release of the Recovery filter, reports of injuries and deaths began to occur. The primary issues were that the Recovery filter moved (doctors call it "migration") and broke apart much more often than other IVC filters on the market. After many of these alarming results, C.R. Bard arranged for a study to be performed on the Recovery filter, and this study, published in December 2004, concluded that the Recovery filter created a significantly higher risk of injury and death in patients compared to other IVC filters available to physicians and patients. The report qualified its findings by noting that given the "flaws in the data" (whatever that is) it cannot say conclusively that the Recovery filter presents an "excess risk"; the report nevertheless concluded that further investigation is "urgently warranted."
Despite this dire warning, C.R. Bard continued to sell the Recovery filter. It finally discontinued the Recovery in 2005.  But this action was too late: as many as 20,000 people still have the Recovery IVC filter implanted in their bodies to this day.
Bard G2 and G2 Express IVC Filters
In 2005 C. R. Bard introduced the G2 IVC filter. That same year C.R. Bard circulated an internal memo in December 2005 expressing concerns with the safety and functionality of the G2 filter. The Bard Memorandum noted that the G2, much like the Recovery filter, had problems with perforation, tilting, and moving. Despite this information, C.R. Bard kept selling the G2 filter. In 2008, as part of the G2 Series, Bard introduced the G2 Express, which has also been found to move, tilt, migrate, and break apart.