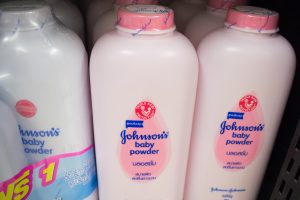 Claims of ovarian and other cancers due to talcum powder or baby powder use have been in the news a lot lately. There has also been plenty of litigation stemming from this possible link.
Although talcum powder studies are ongoing, it has been established that some products that use talcum powder may contain small amounts of asbestos. And there's a well-known link between asbestos and cancer (especially mesothelioma).
So where does Johnson & Johnson come in? Well, they've been one of the more prominent defendants in these talcum powder/asbestos cancer lawsuits. Let's take a quick look at the baby powder litigation and then examine how Johnson & Johnson is planning to use something called "Project Plato" to deal with their recent legal and financial losses.
A Brief History of Johnson & Johnson's Baby Powder Litigation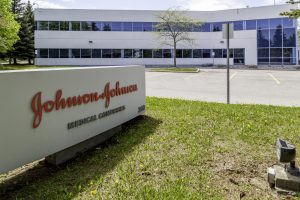 In 2018, Reuters published a story claiming that Johnson & Johnson (J&J) knew its baby powder products used talc that contained asbestos. In 2019, J&J voluntarily recalled some of its baby powder being sold in the United States.
A lot of people sued J&J and/or related entities claiming the products they used containing talc (such as baby powder) caused their cancer. Many of these cases are currently in the Johnson & Johnson Talcum Powder Litigation MDL, or multidistrict litigation, which is currently in New Jersey federal court.
A few of the cases against J&J have resolved, resulting in massive verdicts in favor of the plaintiffs. One of the most notable was a case from St. Louis where 22 women successfully sued J&J in 2018 and were awarded more than $4 billion in damages. On appeal, this amount was reduced to about $2 billion. Still, a remarkable amount.
As of 2021, J&J faced approximately $3.5 billion in legal settlements and judgments relating to its baby powder. This was bad enough, but it was just the beginning for J&J, with tens of thousands of cases still remaining. Seeing the writing on the wall, J&J allegedly thought of a new strategy to handle these lawsuits and gave it the code name Project Plato.
How Project Plato Works
Project Plato is a very clever strategy that takes advantage of federal bankruptcy and state corporate laws. The goal is to pay off baby powder cancer litigants for pennies on the dollar and prevent J&J from having to worry about future plaintiffs. The plan is still ongoing and it's unclear if it'll work as J&J plans, but here's a rough overview of the process.
For step one, J&J shifted its headquarters to Texas. The reason would be to take advantage of one of Texas' corporate laws that allows a corporation to divide itself into two or more companies through a process called a "divisive merger."
In step two, J&J created a subsidiary called LTL Management. This would take on J&J's legal liabilities relating to the baby powder asbestos litigation. However, it would have a relatively small number of assets to pay any legal awards or settlements. The rest of J&J would continue operating as the second company, yet it would no longer have to worry about any lawsuits from the talcum powder litigation.
The third step required LTL Management to file Chapter 11 bankruptcy, which it did almost immediately after being created.
Project Plato is currently in step four, which involves getting the automatic stay to temporarily halt the talcum powder litigation against J&J. It's also during step four that J&J hopes the bankruptcy judge will approve LTL Management's Chapter 11 bankruptcy reorganization plan which has a few special terms.
Namely, all baby powder cancer plaintiffs against J&J would have to make their case in bankruptcy court (instead of regular court) and fight for their share of $2 billion that J&J would give LTL Management to compensate the almost 40,000 current plaintiffs.
J&J would also get a non-debtor release, which would immunize it from getting sued by any future plaintiffs claiming they got cancer from using J&J's baby powder or talcum-based products. So the $2 billion wouldn't just be split among the almost 40,000 in current plaintiffs, but it would also be all that's available for future plaintiffs, too.
J&J reasons that this plan makes it more likely that plaintiffs who go to court for financial compensation for their injuries will get at least something. J&J contends that getting an almost guaranteed small amount of money is better for plaintiffs because they can avoid the risk of losing at trial. It would also give J&J finality to its baby powder legal woes. If successful, Project Plato would allow J&J to move on without constantly worrying about another talcum powder lawsuit decades from now.
Project Plato is a slight variation of something called the Texas Two Step, which has been successfully used by several companies (like Georgia-Pacific) looking to reduce and offload their mass tort legal claims.
Will J&J's Plan Work?
No one knows for sure. Right now, the case isn't going as well as J&J would have hoped. When LTL Management filed Chapter 11 bankruptcy, it chose to do so in North Carolina. Why? Because of that state's history of favorable judicial rulings involving the Texas Two Step strategy. However, the North Carolina judge transferred the case to New Jersey.
As you can imagine, the plaintiffs aren't happy about Project Plato and are doing everything they can to stop it. The New Jersey bankruptcy judge has scheduled a hearing for February 14, 2022 to listen to arguments from the plaintiffs (who are technically creditors in this bankruptcy proceeding) as to why the court should dismiss LTL Management's request for bankruptcy.
Their primary argument would be that LTL Management filed Chapter 11 bankruptcy in bad faith. Specifically, that it was done as a way for J&J to avoid paying out the massive legal settlements and court judgments that have already been handed down, and with many more anticipated in the future.
A possible good omen for plaintiffs in the J&J litigation is what's been happening with Purdue Pharma's litigation involving its alleged role in the opioid epidemic. Late last year, a judge rejected Purdue Pharma's proposed settlement and bankruptcy reorganization plan. The settlement and reorganization plan involved non-debtor releases that would have protected key individual defendants from personal liability. While Purdue Pharma's strategy wasn't the same as Project Plato, it was similar in that it tried to use the Bankruptcy Code to limit its legal liability in its civil lawsuits.
What Happens Next?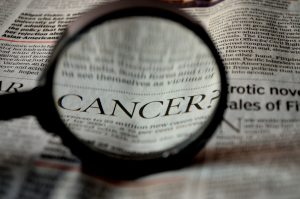 Over the next few months, we'll see if Project Plato works for J&J. If it does, it would create a blueprint for any other company that faces mass tort lawsuits. This would make it much harder for plaintiffs to obtain compensation for their injuries. There's even a proposed law in Congress to ban what J&J is trying to do.
In the meantime, if you have any questions as to whether you can receive compensation for injuries potentially related to using baby powder or other talc-based products, don't hesitate to get in touch with me. And I'll let you know if there are any major developments in J&J's Project Plato.