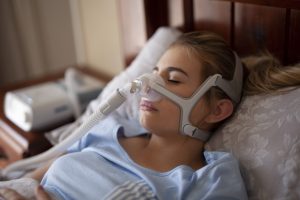 If you've used a Philips Respironics (Philips) CPAP or BiPAP machine to help with your sleep apnea, then there's a good chance you're aware that your Philips machine could be subject to a recall. I've written about this recall, as well as the health risks related to it and potential legal options if you've been harmed by your defective CPAP or BiPAP machine. In this blog post, I'll look at one of the reasons why using one of these defective machines is so dangerous. I'll focus on some of the studies that support the possibility that using one of these Philips machines could put you at greater risk for developing cancer.
How Do the Philips CPAP and BiPAP Machines Potentially Cause Cancer?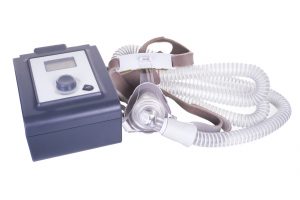 Many Philips CPAP and BiPAP machines (as well as Philips ventilators, but this blog post won't focus on those) are made with polyester-based polyurethane (PE-PUR) foam. This foam is used to reduce the perceived sound and vibration coming from the CPAP and BiPAP machines. This is because many people who use these machines only use them when trying to sleep. So it's important to make the machine as quiet as possible.
The problem is that the PE-PUR foam may break down and harm the user in two potential ways. The first way is when the foam physically falls apart so that the user inhales or ingests small bits of foam. The second way is when the foam releases harmful chemical gasses (off-gassing) which the user then breathes in. It's this off-gassing that possesses the greatest risk for cancer.
What Kind of Chemicals Are the Recalled Machines Releasing?
There are many chemicals potentially off-gassed by the recalled BiPAP or CPAP machines. Some of these chemicals include:
Dimethyldiazene (aka: azomethane)
Phenol (aka: carbolic acid)
Toluenediamine
Toluene diisocyanate
Some of these can be classified as volatile organic compounds, or VOCs. Perhaps you've heard of these and how they should be avoided whenever possible. Various studies have examined these and related chemicals and the negative health effects they may have, including cancer.
"Cancer Incidence and Mortality in the Swedish Polyurethane Foam Manufacturing Industry" (British Journal of Medicine, 1993)
This study examined the effects of exposure to toluene diisocyanate and methylene diphenyldiisocyanate in the work setting. The researchers found that exposure to these chemicals resulted in a higher risk of rectal cancer and non-Hodgkin's lymphoma.
"Infant Exposure to Emissions of Volatile Organic Compounds from Crib Mattresses" (Environmental Science and Technology, 2014)
This study compared crib mattresses made of polyurethane foam to crib mattresses made out of polyester foam. The authors of this study observed that both types of foam released VOCs, but that mattresses with polyurethane foam released a greater variety of VOCs.
"Carcinogenic Risk of Toluene Diisocyanate and 4,4'-Methylenedophenyl Diisocyanate: Epidemiological and Experimental Evidence" (Critical Reviews in Toxicology, 2001)
This article looked at the limited number of studies that examined the cancer-causing properties of Toluene Diisocyanate and 4,4'-Methylenedophenyl Diisocyanate. The goal was to see if these chemicals caused cancer through exposure in the work setting.
No definite conclusions were obtained, but the authors noted both chemicals likely damaged cellular DNA. Combined with the fact that these chemicals caused cancer in laboratory animals, the authors suspected that these chemicals could cause cancer in humans through exposure at work.
Do the Recalled Philips BiPAP and CPAP Machines Cause Cancer?
There's evidence to suggest there is a link. But assuming there's a link between the PE-PUR foam from faulty CPAP and BiPAP machines and cancer, the question remains of what amount of exposure to PE-PUR foam is sufficient to dramatically increase the risk of cancer. Additional studies are looking into this question. Still, it seems clear that prolonged exposure to PE-PUR foam can be harmful to your health.
You can expect that in any lawsuit alleging cancer, Philips will attempt to argue that the plaintiffs' cancer was caused by something else, such as their lifestyle choices or what they did for a living.
Keep in mind that even if using a recalled Philips BiPAP, CPAP or ventilator did not give you cancer, it could have still harmed your health. So if you have any sustained symptoms that might be related to using your Philips machine, don't hesitate to talk to your doctor. And if you want to learn about your possible legal options, feel free to give me a call (919.546.8788). Good luck.