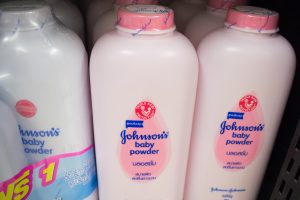 Claims of ovarian and other cancers due to talcum powder or baby powder use have been in the news a lot lately. There has also been plenty of litigation stemming from this possible link.
Although talcum powder studies are ongoing, it has been established that some products that use talcum powder may contain small amounts of asbestos. And there's a well-known link between asbestos and cancer (especially mesothelioma).
So where does Johnson & Johnson come in? Well, they've been one of the more prominent defendants in these talcum powder/asbestos cancer lawsuits. Let's take a quick look at the baby powder litigation and then examine how Johnson & Johnson is planning to use something called "Project Plato" to deal with their recent legal and financial losses.