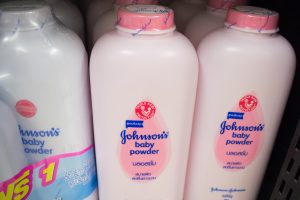 To most people, Johnson & Johnson (J&J) is a respected company and the maker of popular consumer products. However, J&J has taken quite a hit lately with both its reputation and finances.
Specifically, J&J has been accused of causing cancer in thousands of individuals due to the alleged presence of asbestos in its baby powder products. As a result, tens of thousands of plaintiffs have sued J&J, with notable results amounting to billions of dollars.
Even though J&J has successfully survived or settled many of these cases, it only takes a handful of plaintiff wins to cause serious financial damage to the company. Because of this, J&J employed a sneaky and ambitious plan called Project Plato.
What Is Project Plato?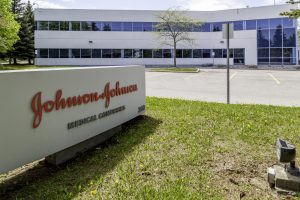 Project Plato worked by allowing J&J to create a new company (officially known as LTL Management) that would take on J&J's talcum powder legal liabilities. LTL Management would then declare bankruptcy and treat any potential plaintiffs relating to the asbestos talcum powder lawsuits as creditors. This maneuver has been referred to as the Texas Two-Step.
Because LTL Management would have a relatively small amount of assets, these plaintiffs/creditors would likely receive less money than if they sued J&J directly. As for J&J itself, it would be free of the legal and financial risks from these talcum powder lawsuits.
It's an ingenious plan, and you can read more about it in an earlier blog post I wrote. Yet the cleverness of the plan doesn't stop it from being very unfair to potential asbestos baby powder victims. As you might imagine, plaintiffs weren't happy about Project Plato and opposed its use.
Legal Opposition to Project Plato
LTL Management filed Chapter 11 bankruptcy in North Carolina, given the success of earlier schemes similar to Project Plato that were filed there. At the time of the filing, there were more than 38,000 lawsuits against J&J alleging its baby powder products contained asbestos which caused the plaintiffs' ovarian cancers.
Fortunately for the plaintiffs, the North Carolina bankruptcy court moved the case to a bankruptcy court in New Jersey. Once the case got to bankruptcy court in New Jersey, the plaintiffs asked the court to dismiss LTL Management's bankruptcy petition claiming it was not filed in good faith.
Turns out the "good faith" bankruptcy test that the New Jersey bankruptcy court would use was more generous to the plaintiffs than the equivalent test used by the North Carolina bankruptcy court. Coincidence? Probably not.
Despite this more lenient standard, the New Jersey bankruptcy court refused to dismiss LTL Management's bankruptcy petition. The plaintiffs appealed the decision to the U.S. Court of Appeals for the Third Circuit (Circuit Court), which ruled in their favor and dismissed LTL Management's bankruptcy petition.
Why the Circuit Court Struck Down Project Plato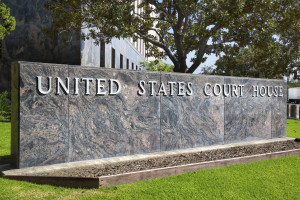 If you'd like to get into the weeds and read about the nuanced legal arguments, feel free to take a look at the Circuit Court's opinion. But in essence, the Circuit Court concluded that LTL Management did not file its bankruptcy petition in good faith because it was not in "financial distress."
The Circuit Court recognized that a company can be in financial distress even though it wasn't yet insolvent. By way of (strained) analogy, you didn't have to be on the verge of death before you were allowed to go see a doctor.
But how much financial trouble did a company need to be in before it could file for bankruptcy in good faith? Answering that question was tricky, and in finding that LTL Management wasn't in financial distress, the Circuit Court noted the key fact that despite LTL Management's legal liabilities, it had access to $61.5 billion from J&J.
In other words, J&J was like a super-rich co-signer on a debt that LTL Management had to pay. So even though LTL Management's creditors might not be able to get much from LTL Management, they could still recover money from J&J.
There was also the fact that despite a few notable legal losses, J&J handled many of the asbestos baby powder lawsuits against it. For example, J&J settled about 6,800 claims for a little less than $1 billion.
To put this in perspective, the $4.69 billion (later reduced to $2.1 billion) that ovarian cancer plaintiffs won against J&J was divided among 22 women. So while J&J was spending a lot of money to resolve the talcum powder lawsuits against it (J&J's legal costs totaled between $10 million and $20 million per month), it wasn't nearly as bad as J&J wanted the bankruptcy court to think.
What Happens Next?
J&J indicated that it would appeal, although it's not clear if it will appeal to the U.S. Supreme Court or for an en banc review of the decision by the full Third Circuit Court of Appeals. Either way, J&J will face an uphill battle.
Assuming J&J's appeal is unsuccessful, the dismissal of LTL Management's bankruptcy petition is a major win for mass tort plaintiffs. However, things may not be over just yet.
For instance, despite ruling against the use of Project Plato, the Circuit Court left open the possibility of defendants in mass tort lawsuits using a variation of Project Plato. Any new approach would need to strike a delicate balance between giving the debtor company enough assets to avoid a fraudulent transfer claim, but not too much where it's deemed to not be in financial stress.
Finally, we need to keep in mind that the Circuit Court's decision, assuming it stands, only applies to federal cases in New Jersey, Delaware and Pennsylvania. Despite this limitation, the decision should still have some influence in other courts across the country.
For now, claims against J&J for alleged injuries caused by its baby powder products will likely continue. If you have any questions about bringing your own claim for injuries due to talc-based products containing asbestos, feel free to reach out to me.